Experts agree; 2022 is going to be all about color.
According to Vogue, "trend predictions for next year are definitely bold and colorful. Having spent so much time at home because of the pandemic, I feel people will want to go very loud." We're seeing color everywhere, from the runways of Milan to the sidewalks outside our own salon here in Knoxville, Tennessee.
After years of minimalism reigning supreme, people are ready to express themselves in ways unlike ever before. With the new variant of the pandemic anticipated to peak at the end of January, expect to see an explosion of color as we enter spring.
Have you ever considered fashion colors? Now may be the time to take the leap.
Fashion colors come in all shades of the rainbow. From bright pinks to fiery orange, anything you dream of can be achieved. These colors are semi-permanent and will not permanently change the color of your hair; as such, their upkeep is a little different (read here for our tips for color treated hair) and there are a number of ways to achieve the look.
If you aren't quite ready to take the full leap, a peek-a-boo moment is a great way to test the waters.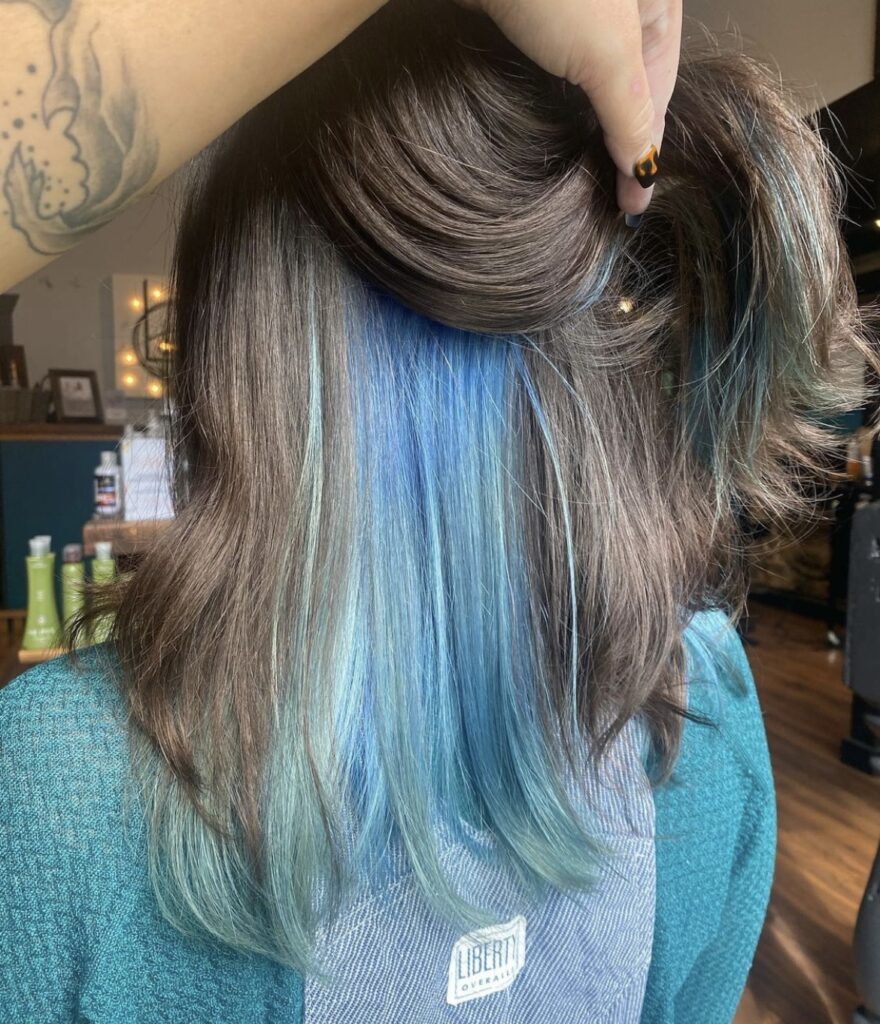 Don't want to touch your natural hair at all? We can color extensions and blend them into your own hair.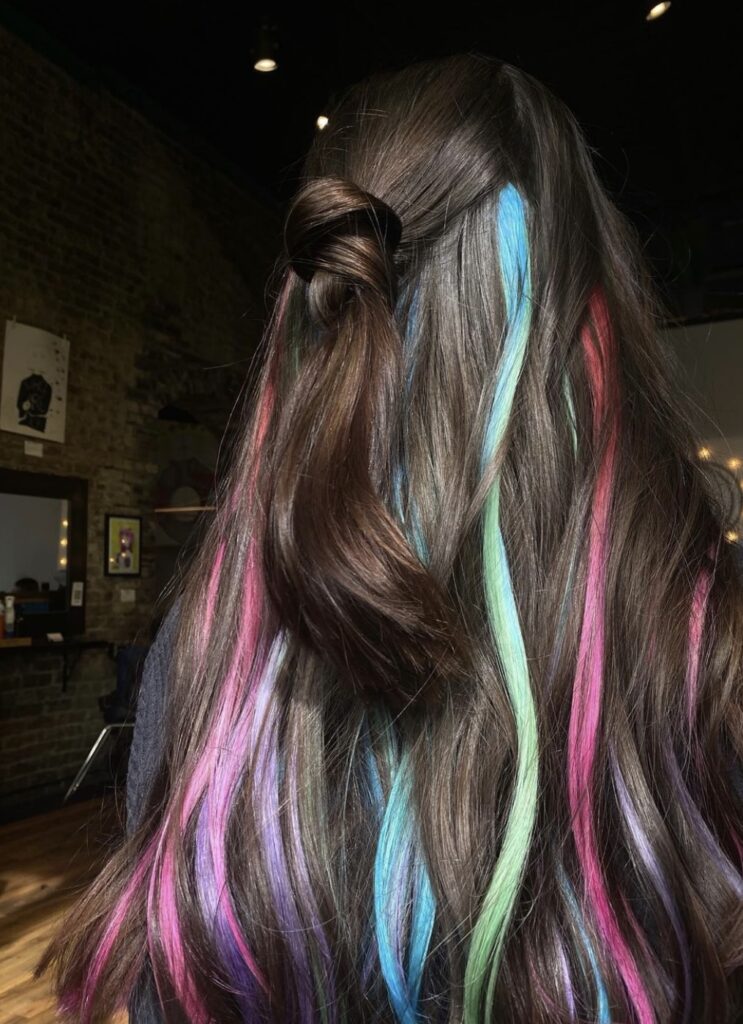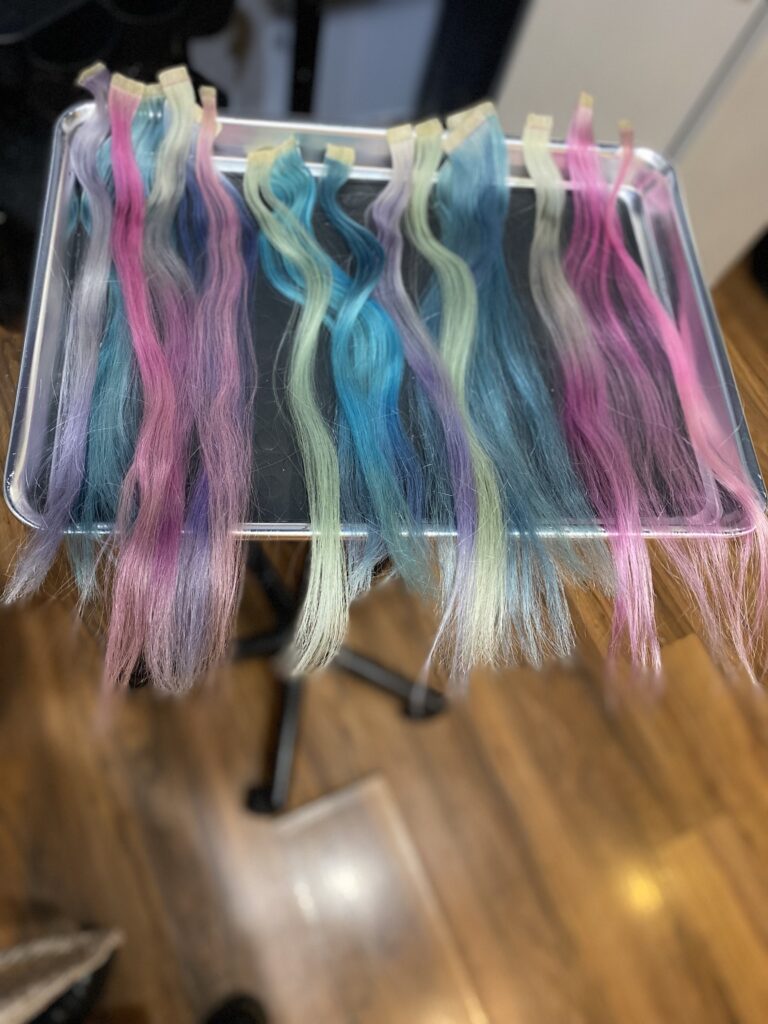 If you're ready to take the plunge an all over transformation color like the one below is for you.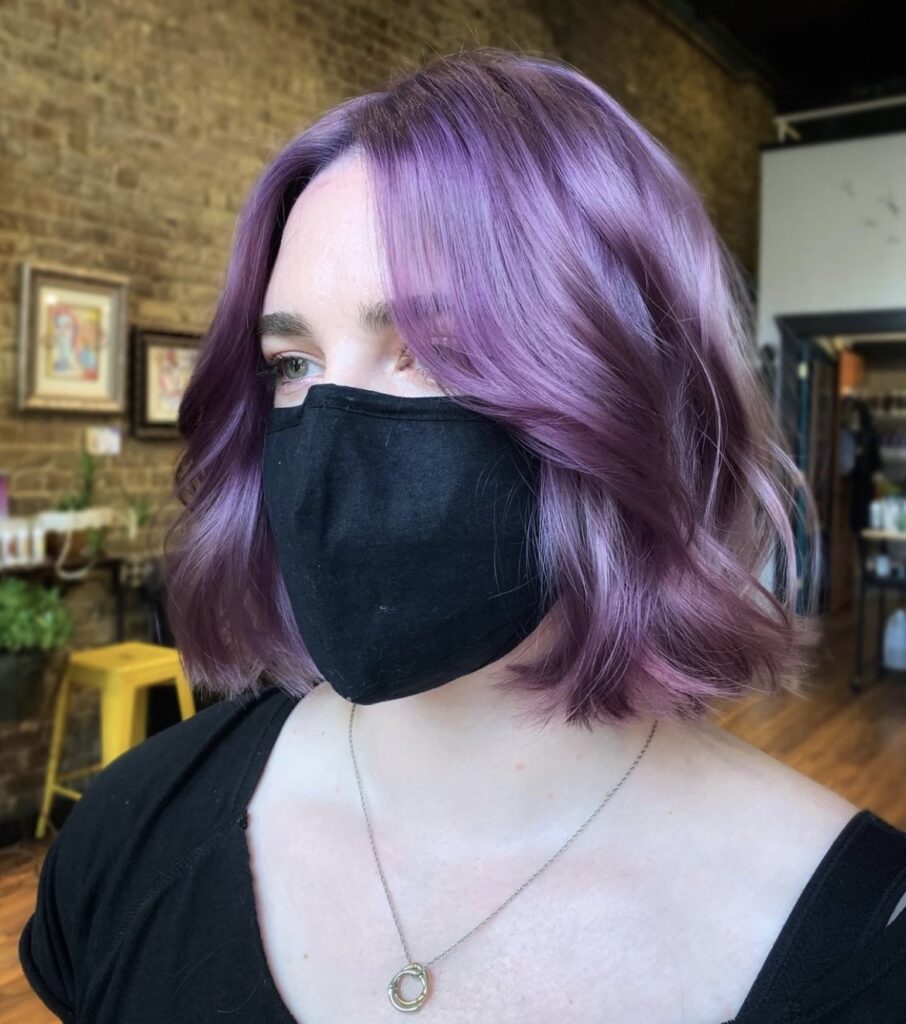 Pop into 2022 with a beautiful head of color. Head to our Book Now page to make your reservation today.