Tag Archives
"zero waste salon"
You've probably heard that Lox is a zero waste salon but what exactly does that mean?
Through Green Circle Salons, we are able to recycle our salon waste that typically would go into a landfill. How do we achieve such a task? We keep the materials separate then ship them to Green Circle Salons. It's that simple! Hair clippings, foils, used color, color tubes and other beauty materials are being recycled to help keep our earth beautiful. Green Circle is the world's first and North America's only sustainable salon solution of it's kind. Lox Salon was the first Knoxville salon to partner with this amazing company.
We love hair, the Earth and you! When you are get pampered at Lox you can feel good about being less wasteful.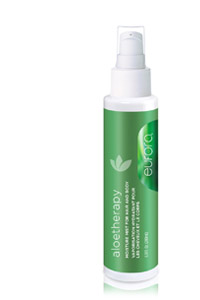 The southern summer heat is upon us and we can not get enough of our Eufora Aloetherapy collection! This month we are focusing on our Moisture Mist for Hair and Body. It is versatile,  easy to use and smells good! It is perfect for after a day in the sun. Our Moisture Mist is made of only the best ingredients.
Including:
Certified organic aloe stem cells to calm and smooth irritated dry skin
Oats to calm redness and itch
Waterlilly to provide instant hydration and vitamin C
Panthanol to provide strength and shine
Tri-sugar blend for added strength prevention of moisture loss
To use:
Spray generously all over hair and skin post shower
Can be used more liberally over irritated or sunburned skin
The Aloetherapy Moisture Mist is our product of the month because it is one of our favs and we want to make sure everyone knows about it! If you come into the salon and mention this blog post you will receive 10% off the Moisture Mist!