Monthly Archives
"December 2020"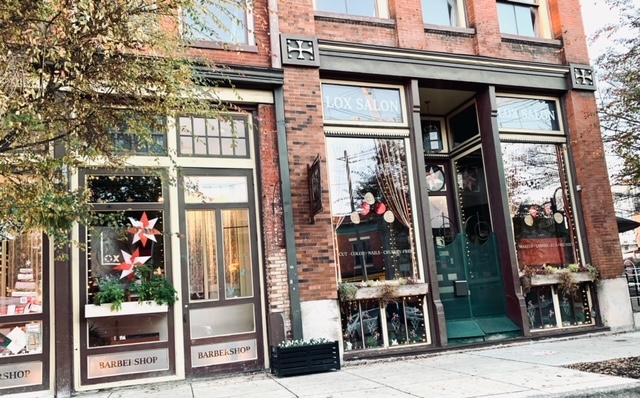 It's finally drawing to a close, 2020, & we can't wait for a brand new year!
Start the year off right with a brand new You!

We are so excited to announce the opening of our Spa & vegan skincare line, Eminence Organics.
Book with our esthetician, Sydney Stinson, and enjoy a relaxing, customizable facial for your individual needs. Also, accepting appointments for body waxing and lash extensions.
Mason Boyd, our nail artist, loves nail designs and also offers full sets for any occasion.

Looking to purchase a gift for someone special?
Now til the end of the year, get an extra $25 when you spend $50 or more on gift cards.
Spray Tan Package: Buy 2 get 2 free through Dec.31.
Barber Package: Barber Cut & Shave duo for only $45! (orig. $62)
We will be having an Open House from 5-8pm on Friday, December 4th, for First Friday with lots of exciting specials: Our Glow specialist, Lauren Moran, will be offering spray tans for only $35 so you can get your glow on for the holidays! All Pulp Riot products are Buy One Get One Free Friday only so stock up on all your favorites!
For the month of December we will be featuring local artist, Kara Lockmiller. Come by to check out some of her amazing work while it's here!
On Saturday, December 5th handcrafted and locally made 865 Candle Company will be here for a pop up shop from 12-5pm. These are great gifts as well as a great way to support local.
The salon will be closed December 24th through January 1st, so get your appointments booked now before the holiday rush!
We hope to see you all soon! Remember to mask up & wash your hands & let's all stay healthy into the new year!