In the beauty world it can be challenging to find a vegan version of every product you need. A smoothing treatment that doesn't contain keratin from an animal and that actually works is a rarity. After research and trial runs, we have found one that we absolutely love and clients are loving too! Introducing OXO Organic Smoothing Treatment! Formaldehyde, ammonia, and sulfur free; this smoothing treatment is the healthiest choice for smoother, straighter, and more manageable hair. While anti-bacterial and anti-static, this treatment also moisturizes and rebuilds your cell structures.
Being a vegan salon is a priority for us and we are so happy to be able to provide these services to our community.
For before and after photos, visit our instagram! @loxsalon
For more information or to book an appointment, call, email, or go to the Book Now tab.
Neuma is a product line that highly prioritizes being green and transparent about their ingredients. They are proudly free of all of the top bad ingredients that are common in hair products and full of all the good ones! They formulate without 13 different classes of ingredients that are known or suspected skin sensitizers, endocrine disruptors, carcinogenic, damage the environment, contribute to climate change or otherwise compromise your hair health or the planet. Neuma uses the highest quality of essential oils, extracts, vitamins, and proteins to keep your hair and the planet as healthy as they can. All products are vegan, cruelty free, PETA approved, certified organic, and gluten free. Not only are the products inside the bottles eco friendly, but the bottles themselves are too! All packaging is 95% recycled and recyclable. Staying true to their mission, their state of the art facility uses 100% wind power offset.
We currently carry the full Neuma product line which now features three skin care products. We are proud to carry such an amazing product line from such an innovative company. Need more info? Feel free to ask us or go to their website at neumabeauty.com.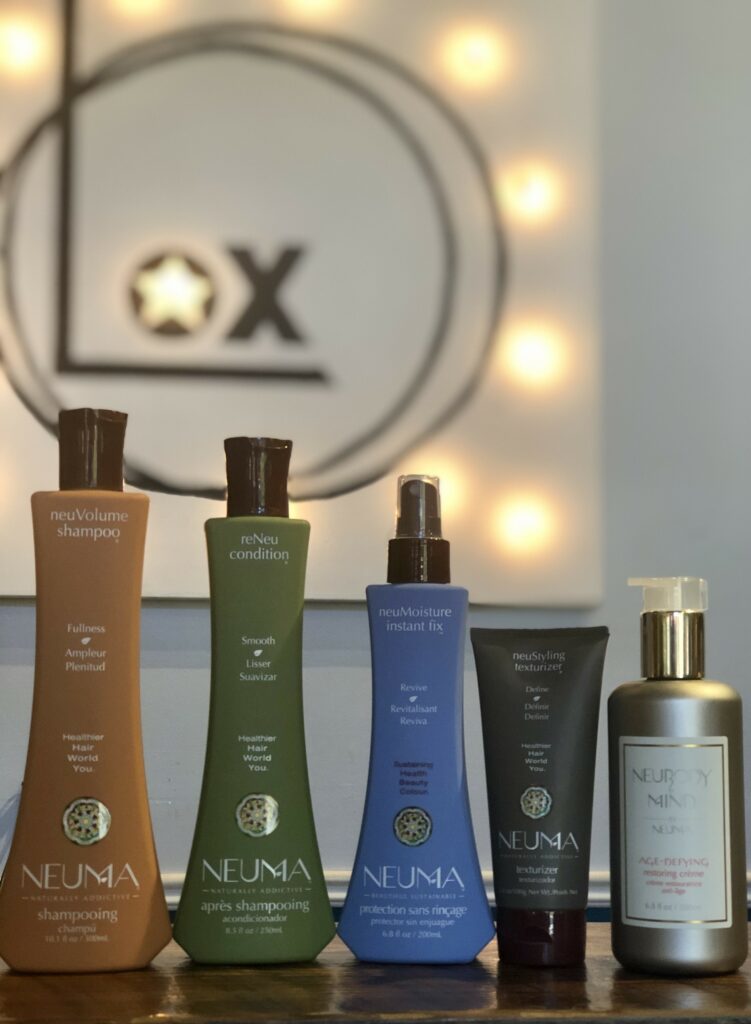 We are so excited to announce the Grand Opening of our Barbershop in conjunction with our 13th Anniversary this month!
Stop by on Friday the 13th between 9am-8pm & celebrate with us.
Lox Barbershop is located directly below the main entrance to Lox Salon, therefore easy to find. During our celebration Friday, Lox Barbershop will be offering $13 men's cuts all day. First come first served. No appointment necessary.
We also will have Vegan treats, cocktails, mocktails, door prizes & a chance to win $130 in Lox services as well as a gift basket full of 13 bath & beauty products.
All products are 13% off on Friday & Neuma products are buy 2 get 1 Free!
Thanks for all your support over the years & we can't wait to party with you on Friday the 13th!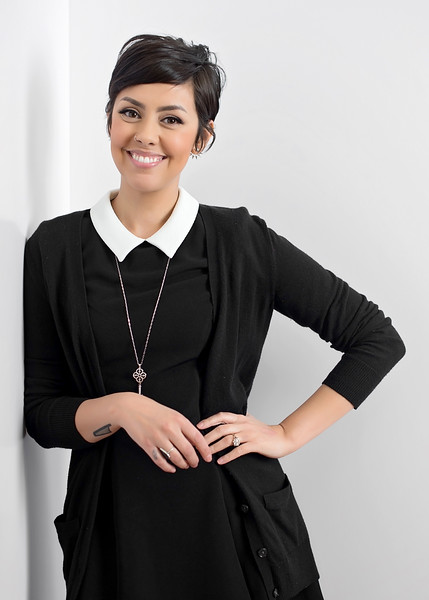 Lou recently moved to Knoxville from Seattle, WA, where she attended the Gary Manuel Aveda Institute.
Before she did hair, Lou was a biologist. While she found that field of study interesting, she felt something was lacking.
Lou has always been passionate about doing hair. Growing up, it started with cutting her Barbie dolls hair and her own bangs, much to her mothers dismay.
As she got older she found herself cutting and coloring her friends hair in their kitchens and bathrooms.
Lou says, "It took me a long time to decide that I wanted to do hair for a living. I have always been fascinated with hairstyling, but I come from a family of academics and there was a lot of pressure to go in that same direction. Biology is wonderfully amazing, but also very linear. There isn't much room for creativity and self-expression when you're looking down a microscope all day. Deep down, I knew I wanted more from my career. I felt that I had to do something grandiose, like become a doctor, in order to serve my community and those around me. Eventually, I realized that I could do something I was passionate about AND channel that into being of service to others. In fact, that's my favorite part about doing hair! Of course I love the creativity of cutting and coloring, but more than that, I LOVE making people feel beautiful, happy and relaxed. Your hair is a huge reflection of yourself. It conveys a part of your personality, tells a story about who you are and can even affect your mood. We all know that a good cut or color can make you feel like a new person! Sometimes I wish that I had become a hairstylist sooner, but looking back, I realize I may not have appreciated it as much as I do now. It truly is my passion and I hope that comes across as great hair for every guest who sits in my chair."
In addition to being passionate about hair, Lou is a long-time vegan and conservationist. She loves that Lox uses many products that are vegan/vegetarian and that the salon is dedicated to recycling and waste reduction.
She says, "What we put in/on our bodies and into our environment is so important. I want to show people that you can use a more natural hairstyling product or color and still achieve great results."
Lou is very excited to join the Lox family and can't wait to have you in her chair!
Call & schedule your appointment with Lou today & receive $10 off your service when you mention this post. 
Offer expires March 31st