Tag Archives
"vegan hair care"
Lift your spirits and your hair this winter with Neuma Neuvolume shampoo. Sulfates? Never! Plant extracts and essential oils? Always! Neuvolume shampoo contains a perfect blend of pomegranate extract, shea butter, and apricot kernel oil. These amazing oils add body, movement, and volume while preventing breakage, extending your color longevity, and adding shine. This shampoo also has anti-static properties which is extra beneficial during cold weather. Neuvolume shampoo is one of our favorite products that really gets the job done. Not to mention it smells of vanilla, patchouli, and white fennel! Mention this blog post and receive 10% off Neuvolume shampoo!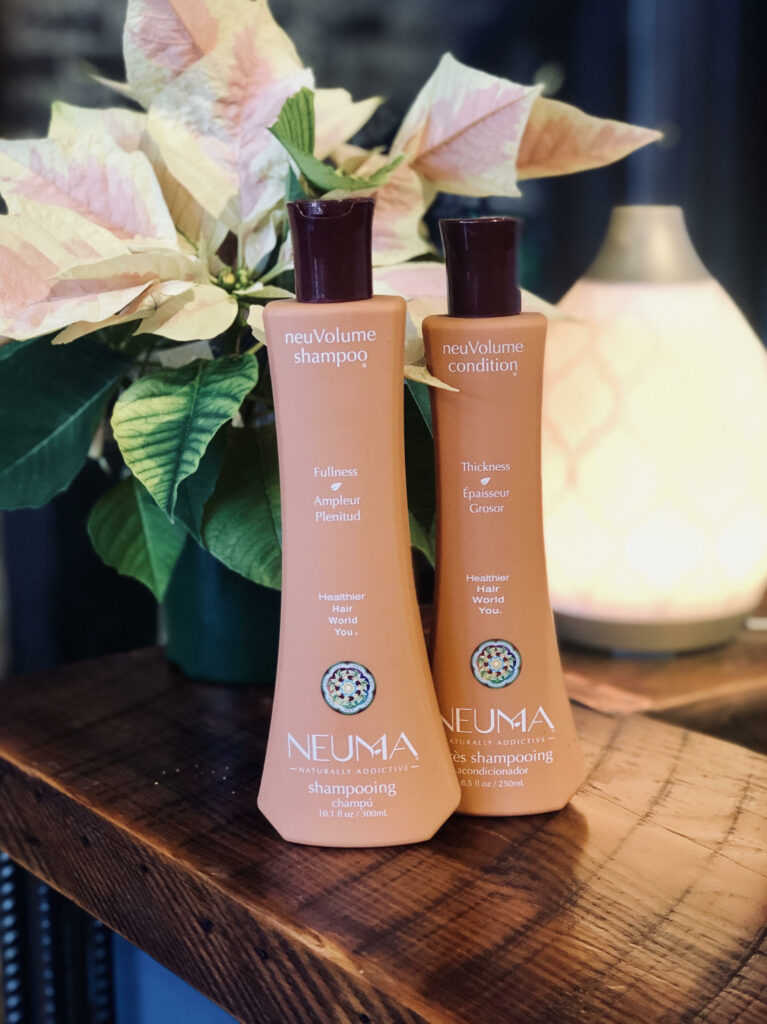 Neuma is a product line that highly prioritizes being green and transparent about their ingredients. They are proudly free of all of the top bad ingredients that are common in hair products and full of all the good ones! They formulate without 13 different classes of ingredients that are known or suspected skin sensitizers, endocrine disruptors, carcinogenic, damage the environment, contribute to climate change or otherwise compromise your hair health or the planet. Neuma uses the highest quality of essential oils, extracts, vitamins, and proteins to keep your hair and the planet as healthy as they can. All products are vegan, cruelty free, PETA approved, certified organic, and gluten free. Not only are the products inside the bottles eco friendly, but the bottles themselves are too! All packaging is 95% recycled and recyclable. Staying true to their mission, their state of the art facility uses 100% wind power offset.
We currently carry the full Neuma product line which now features three skin care products. We are proud to carry such an amazing product line from such an innovative company. Need more info? Feel free to ask us or go to their website at neumabeauty.com.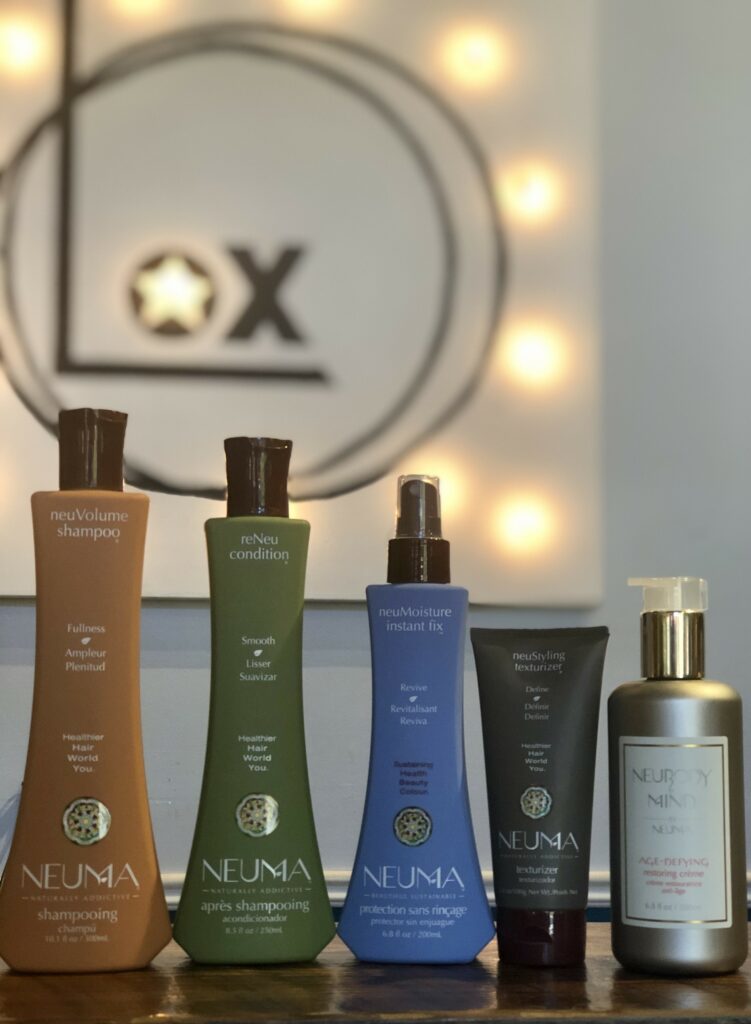 Beards may seem like an easier option than shaving but they still need extra love! We have some awesome tips and products to help you out.
Before you shower, brush your beard out. That will detangle the hair and breakup any dry skin or build up. Once you are ready to shampoo and condition your hair, add your beard into the routine! It's easy to forget that your beard needs that kind of love too. After its all fresh, clean and moisturized, you can comb it and dry it with a blow dryer or let air dry naturally. Beard hair can be very thick, coarse and curly so moisture is going to be your beard's best friend. Products like Anchors Aweigh Bearded Sailor Beard Oil and Bearded Sailor Beard Balm will help with that! Last but not least, beard trims are a vital part of beard care. Not only can beards get split ends but they can also get unruly. Regular trims will help with controlling the shape you want and maintaining its health. Proper care will keep you and your beard looking trendy and groomed rather than scraggly and sloppy.
We love your beard and want you proudly showing it off!