Tag Archives
"old city knoxville"
As a society and as a salon, we love hair color! Light, dark, rainbow: we love it all! There are unfortunate realities when it comes to color though. At the end of the day, you are putting strong chemicals on your hair and altering it on a molecular level. As intimidating as that may sound, color doesn't have to be a scary or damaging process. There are several guidelines you can abide by if you color your hair to protect it and keep it as healthy as possible.
Regular hair cuts! Trimming your hair on a regular schedule will help prevent breakage on your ends and prevent breakage from moving up your hair strands. 6 – 8 weeks is recommended.
Cool water! Rinsing your hair with cool to cold water will preserve your color longer and will be more gentile on your hair. Hot water opens your hair's cuticle letting your color fall out and making your hair more susceptible to breakage.
Color safe shampoo and conditioner! Using the right products will go a long way with your hair. We provide color safe shampoos and conditioners during your service and we have several options available for retail from Neuma and Pulp Riot.
Conditioning mask! Last but certainly not least, we recommend during your color service to also receive a conditioning mask. It's as simple as sitting for an additional 5- 10 minutes at the shampoo bowl! You can also add a conditioning treatment onto a hair cut appointment or even a blowout appointment. For this service we use Oligo Blacklight Intensive Replenishing Mask. Specifically designed for color treated hair, this strengthening mask uses the power of argan oil and 11 amino acids to moisturize and repair while also increasing shine and color retention. It will bring life back into your hair! Love it and can't get enough? Not only is this mask available for purchase but it is also our March product of the month! Buy this mask during the month of March and receive 10% off!
You love your colored hair, so act like it! We want to help you have your dream hair so book a conditioning treatment asap! You can do so by calling, email, or the Book Now tab above.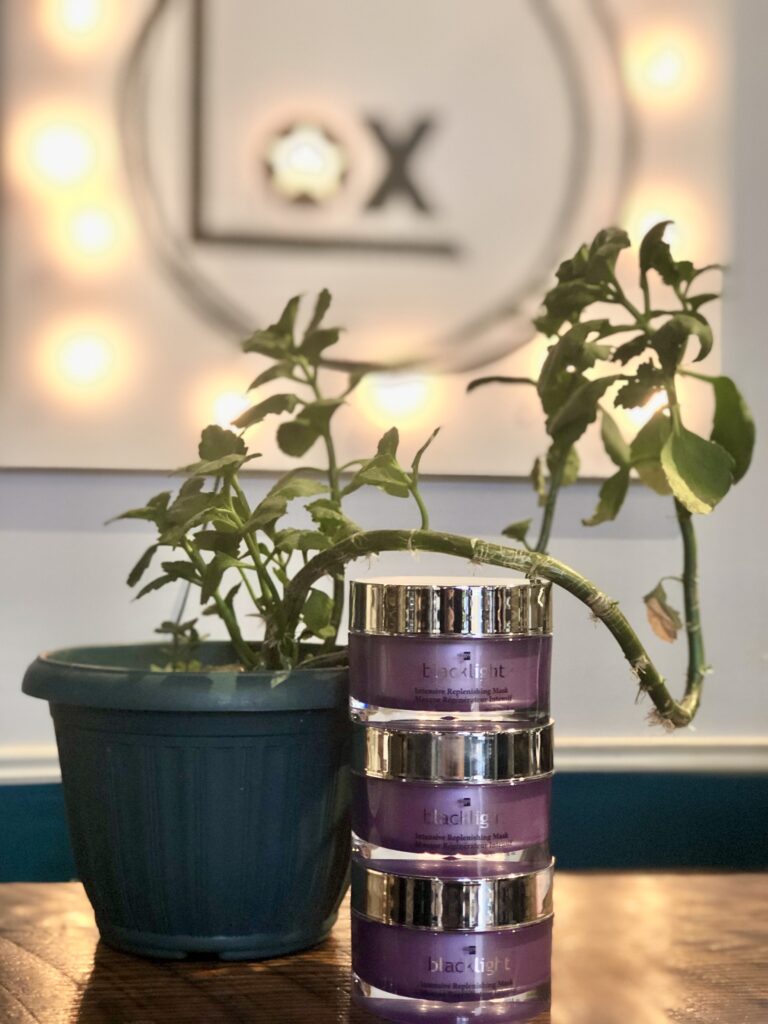 Lift your spirits and your hair this winter with Neuma Neuvolume shampoo. Sulfates? Never! Plant extracts and essential oils? Always! Neuvolume shampoo contains a perfect blend of pomegranate extract, shea butter, and apricot kernel oil. These amazing oils add body, movement, and volume while preventing breakage, extending your color longevity, and adding shine. This shampoo also has anti-static properties which is extra beneficial during cold weather. Neuvolume shampoo is one of our favorite products that really gets the job done. Not to mention it smells of vanilla, patchouli, and white fennel! Mention this blog post and receive 10% off Neuvolume shampoo!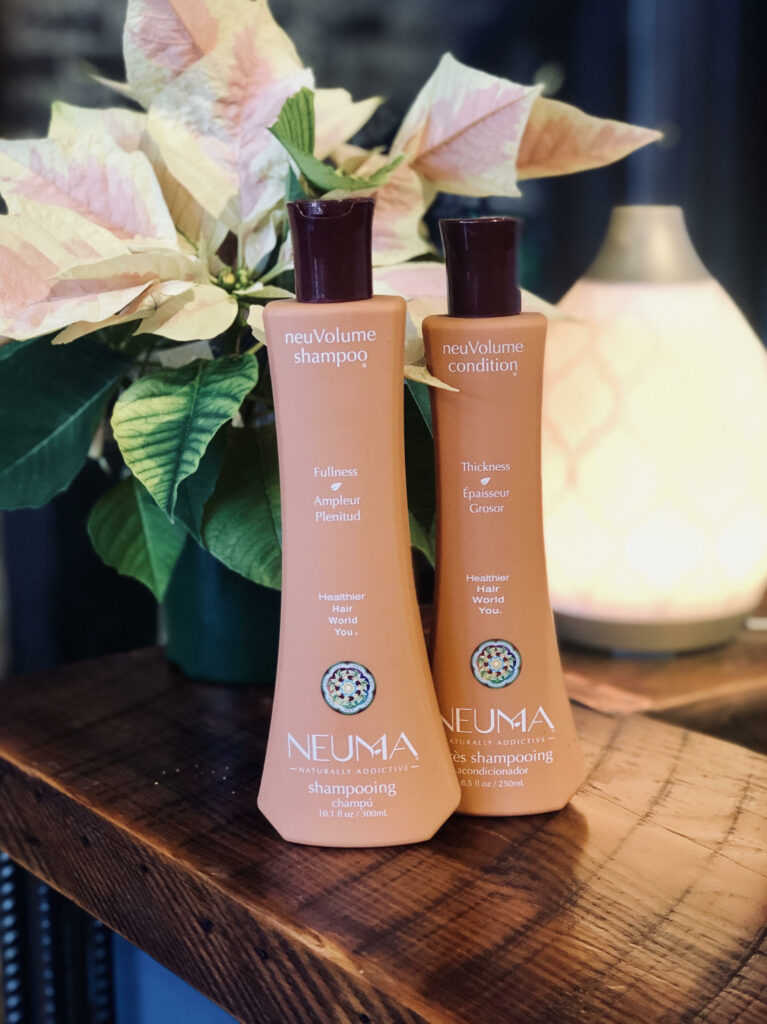 We are so excited to announce the Grand Opening of our Barbershop in conjunction with our 13th Anniversary this month!
Stop by on Friday the 13th between 9am-8pm & celebrate with us.
Lox Barbershop is located directly below the main entrance to Lox Salon, therefore easy to find. During our celebration Friday, Lox Barbershop will be offering $13 men's cuts all day. First come first served. No appointment necessary.
We also will have Vegan treats, cocktails, mocktails, door prizes & a chance to win $130 in Lox services as well as a gift basket full of 13 bath & beauty products.
All products are 13% off on Friday & Neuma products are buy 2 get 1 Free!
Thanks for all your support over the years & we can't wait to party with you on Friday the 13th!
Despite the 90 degree temperatures, fall is just around the corner! We all know that means sweaters, pumpkins and of course, UT Football. But at Lox, we have even more in store!
Friday, September 21st is Parking Day! Come on down to Gay Street where the parking spots will be transformed into mini parks and public spaces that most urban area's are lacking. It is an internationally recognized event that came to be in San Francisco in 2005. Catch us on the corner of Gay Street an Summit Hill Drive from 10AM to 3PM!
New to our community is the Old City Market! From 11AM – 4PM on the second Saturday, local and regional artists and makers will be lining W. Jackson Ave with some of the most unique goods you can find. The local talent showcases impressive creations from jewelry to screen prints to wood work. September 8th was the first market and we can not wait for future markets to come! We are open 10AM-5PM on Saturdays so you can get your new fall look and shop on the same block!
As a salon we value continued education and fresh inspiration. October 21st and 22nd the Lox Stars will be in Birmingham, Alabama for the Premier Birmingham Hair Show! We will be surrounded by the best of the best and growing as stylists and artists. What does that mean for you? Because of the event we will be closed Monday, October 22nd but it also means we will return with fresh and trendy techniques and inspirations that we will be eager to share with you!
For any other up coming downtown and old city events, click here!