Tag Archives
"natural beauty products"
This upcoming month, our featured product will be the Neuma Body Bar! Crafted from organic olive oil, cocoanut oil, and shea butter, this hydrating hand cut bar is soothing and calming to the senses while turning your bathroom into a spa. You already know we love Neuma and we want you to fall in love too! Mention this blog post and you will receive 10% off a Body Bar!
Gift giving season is upon us, and we have gift sets available as well! Stock up while you can!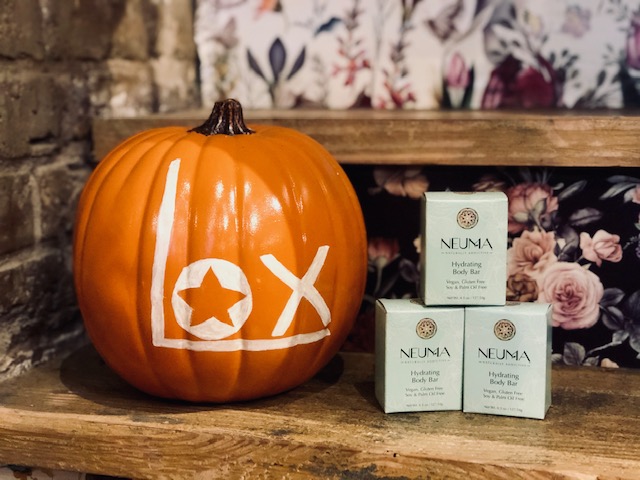 Neuma is a product line that highly prioritizes being green and transparent about their ingredients. They are proudly free of all of the top bad ingredients that are common in hair products and full of all the good ones! They formulate without 13 different classes of ingredients that are known or suspected skin sensitizers, endocrine disruptors, carcinogenic, damage the environment, contribute to climate change or otherwise compromise your hair health or the planet. Neuma uses the highest quality of essential oils, extracts, vitamins, and proteins to keep your hair and the planet as healthy as they can. All products are vegan, cruelty free, PETA approved, certified organic, and gluten free. Not only are the products inside the bottles eco friendly, but the bottles themselves are too! All packaging is 95% recycled and recyclable. Staying true to their mission, their state of the art facility uses 100% wind power offset.
We currently carry the full Neuma product line which now features three skin care products. We are proud to carry such an amazing product line from such an innovative company. Need more info? Feel free to ask us or go to their website at neumabeauty.com.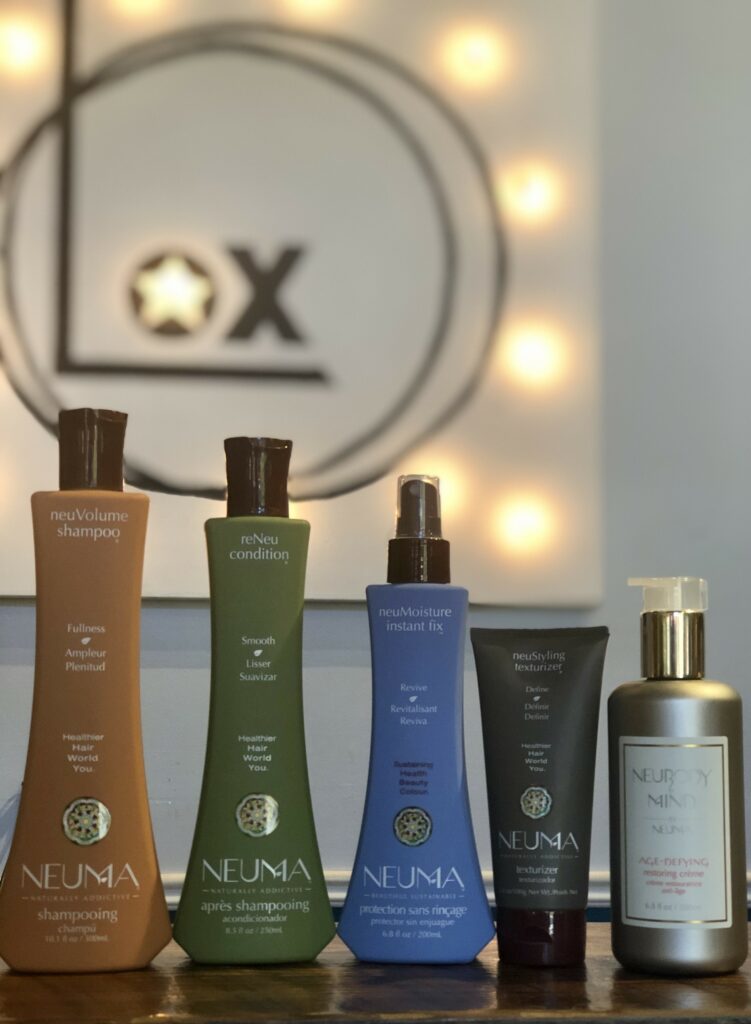 We are so excited to announce the Grand Opening of our Barbershop in conjunction with our 13th Anniversary this month!
Stop by on Friday the 13th between 9am-8pm & celebrate with us.
Lox Barbershop is located directly below the main entrance to Lox Salon, therefore easy to find. During our celebration Friday, Lox Barbershop will be offering $13 men's cuts all day. First come first served. No appointment necessary.
We also will have Vegan treats, cocktails, mocktails, door prizes & a chance to win $130 in Lox services as well as a gift basket full of 13 bath & beauty products.
All products are 13% off on Friday & Neuma products are buy 2 get 1 Free!
Thanks for all your support over the years & we can't wait to party with you on Friday the 13th!
At Lox we love staying up to date on the latest and greatest products and trends! We are excited to share that we will be switching our permanent color line to Pulp Riot! For almost a year now, we have been using Pulp Riot's semi permanent line for our vibrant fashion colors and high speed toners for our blondest of blondes. Now we will also be using the permanent color line, Faction8, along with lighteners and a few styling products! Lox will always stay true to being as green as possible, so we love that all Pulp Riot products are vegan and cruelty free. It is made by hair stylists, for hair stylists so it is truly the top of the line and it is taking on the color industry with full force. With true to tone color and the best gray coverage you can get, we are so excited to use this new high end color line on you!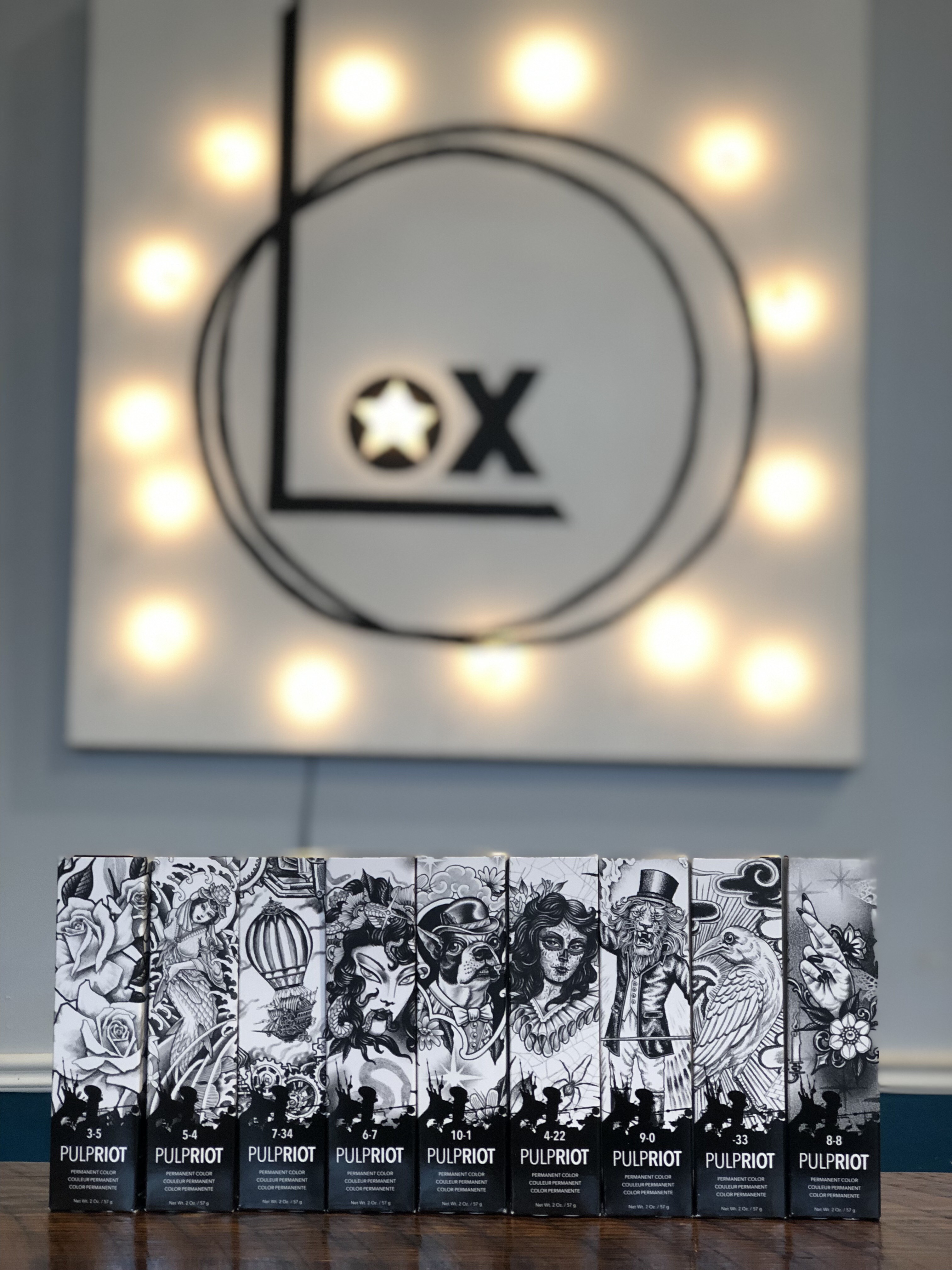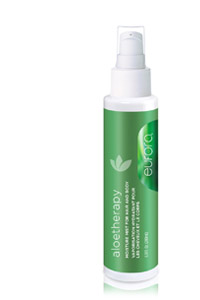 The southern summer heat is upon us and we can not get enough of our Eufora Aloetherapy collection! This month we are focusing on our Moisture Mist for Hair and Body. It is versatile,  easy to use and smells good! It is perfect for after a day in the sun. Our Moisture Mist is made of only the best ingredients.
Including:
Certified organic aloe stem cells to calm and smooth irritated dry skin
Oats to calm redness and itch
Waterlilly to provide instant hydration and vitamin C
Panthanol to provide strength and shine
Tri-sugar blend for added strength prevention of moisture loss
To use:
Spray generously all over hair and skin post shower
Can be used more liberally over irritated or sunburned skin
The Aloetherapy Moisture Mist is our product of the month because it is one of our favs and we want to make sure everyone knows about it! If you come into the salon and mention this blog post you will receive 10% off the Moisture Mist!
It's Earth month & we are celebrating with a First Friday fundraiser for Keep Knoxville Beautiful this Friday from 5-8pm. Make your own bath & beauty products at 5pm, get an aromatherapy massage & learn the benefits of using essential oils, live music by a local band, & of course, local art for sale.  We will also have more info about how Lox is Green Circle certified & how you can help clean up the earth with donations of hair.  We hope you can stop by for this exciting event. All donations benefit Keep Knoxville Beautiful.