Neuma is a product line that highly prioritizes being green and transparent about their ingredients. They are proudly free of all of the top bad ingredients that are common in hair products and full of all the good ones! They formulate without 13 different classes of ingredients that are known or suspected skin sensitizers, endocrine disruptors, carcinogenic, damage the environment, contribute to climate change or otherwise compromise your hair health or the planet. Neuma uses the highest quality of essential oils, extracts, vitamins, and proteins to keep your hair and the planet as healthy as they can. All products are vegan, cruelty free, PETA approved, certified organic, and gluten free. Not only are the products inside the bottles eco friendly, but the bottles themselves are too! All packaging is 95% recycled and recyclable. Staying true to their mission, their state of the art facility uses 100% wind power offset.
We currently carry the full Neuma product line which now features three skin care products. We are proud to carry such an amazing product line from such an innovative company. Need more info? Feel free to ask us or go to their website at neumabeauty.com.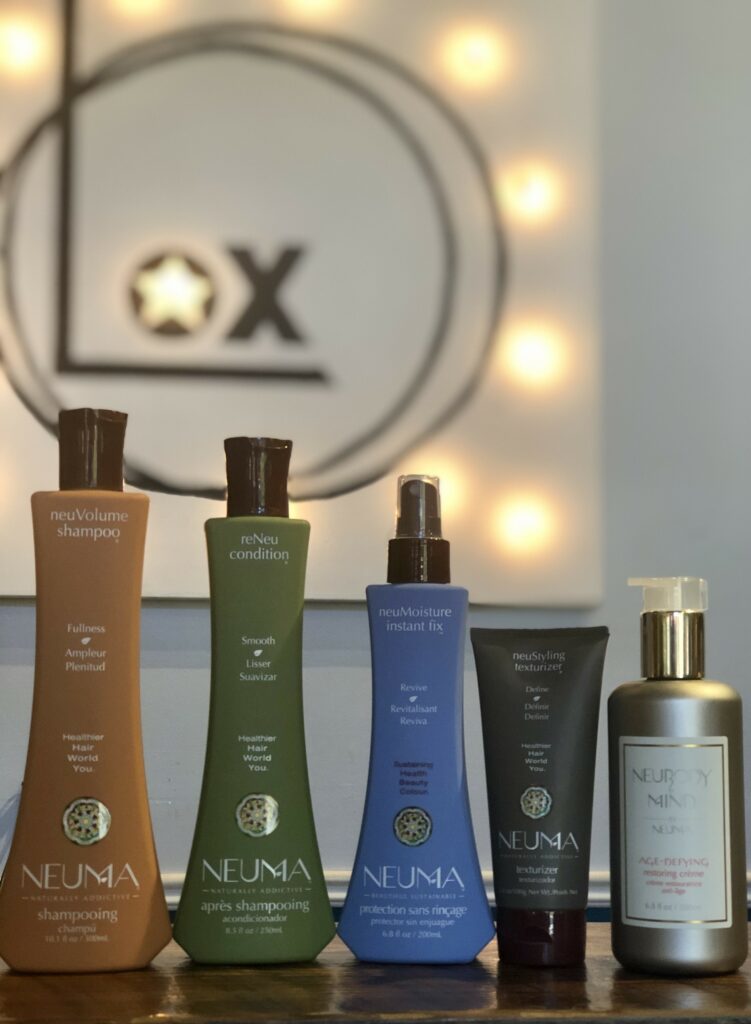 Despite the 90 degree temperatures, fall is just around the corner! We all know that means sweaters, pumpkins and of course, UT Football. But at Lox, we have even more in store!
Friday, September 21st is Parking Day! Come on down to Gay Street where the parking spots will be transformed into mini parks and public spaces that most urban area's are lacking. It is an internationally recognized event that came to be in San Francisco in 2005. Catch us on the corner of Gay Street an Summit Hill Drive from 10AM to 3PM!
New to our community is the Old City Market! From 11AM – 4PM on the second Saturday, local and regional artists and makers will be lining W. Jackson Ave with some of the most unique goods you can find. The local talent showcases impressive creations from jewelry to screen prints to wood work. September 8th was the first market and we can not wait for future markets to come! We are open 10AM-5PM on Saturdays so you can get your new fall look and shop on the same block!
As a salon we value continued education and fresh inspiration. October 21st and 22nd the Lox Stars will be in Birmingham, Alabama for the Premier Birmingham Hair Show! We will be surrounded by the best of the best and growing as stylists and artists. What does that mean for you? Because of the event we will be closed Monday, October 22nd but it also means we will return with fresh and trendy techniques and inspirations that we will be eager to share with you!
For any other up coming downtown and old city events, click here!