Neuma is a product line that highly prioritizes being green and transparent about their ingredients. They are proudly free of all of the top bad ingredients that are common in hair products and full of all the good ones! They formulate without 13 different classes of ingredients that are known or suspected skin sensitizers, endocrine disruptors, carcinogenic, damage the environment, contribute to climate change or otherwise compromise your hair health or the planet. Neuma uses the highest quality of essential oils, extracts, vitamins, and proteins to keep your hair and the planet as healthy as they can. All products are vegan, cruelty free, PETA approved, certified organic, and gluten free. Not only are the products inside the bottles eco friendly, but the bottles themselves are too! All packaging is 95% recycled and recyclable. Staying true to their mission, their state of the art facility uses 100% wind power offset.
We currently carry the full Neuma product line which now features three skin care products. We are proud to carry such an amazing product line from such an innovative company. Need more info? Feel free to ask us or go to their website at neumabeauty.com.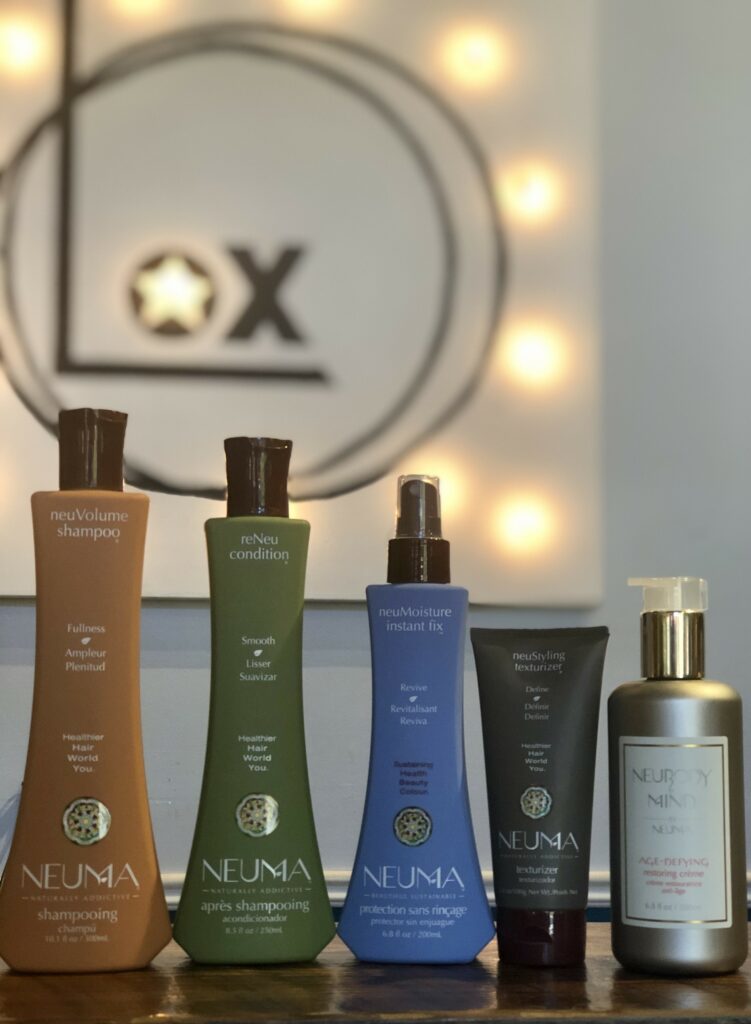 We are so excited to announce the Grand Opening of our Barbershop in conjunction with our 13th Anniversary this month!
Stop by on Friday the 13th between 9am-8pm & celebrate with us.
Lox Barbershop is located directly below the main entrance to Lox Salon, therefore easy to find. During our celebration Friday, Lox Barbershop will be offering $13 men's cuts all day. First come first served. No appointment necessary.
We also will have Vegan treats, cocktails, mocktails, door prizes & a chance to win $130 in Lox services as well as a gift basket full of 13 bath & beauty products.
All products are 13% off on Friday & Neuma products are buy 2 get 1 Free!
Thanks for all your support over the years & we can't wait to party with you on Friday the 13th!