Tag Archives
"knoxville stylist"
With the spread of the coronavirus, we are taking necessary precautions to keep everyone stylish and safe. We request that if you are feeling ill, to please reschedule your appointment as soon as possible. We will be as accommodating as we possibly can with any rescheduling. We will be waiving the cancellation fee at this time. Please note that we are taking extra precautions with cleaning in the salon and between clients. At the end of the day public health and safety are our main concerns. At this time hour hours may fluctuate as well. We will do our best to keep everyone as up to date on any changes. Thank you for understanding and please contact us if you have any questions.
As a society and as a salon, we love hair color! Light, dark, rainbow: we love it all! There are unfortunate realities when it comes to color though. At the end of the day, you are putting strong chemicals on your hair and altering it on a molecular level. As intimidating as that may sound, color doesn't have to be a scary or damaging process. There are several guidelines you can abide by if you color your hair to protect it and keep it as healthy as possible.
Regular hair cuts! Trimming your hair on a regular schedule will help prevent breakage on your ends and prevent breakage from moving up your hair strands. 6 – 8 weeks is recommended.
Cool water! Rinsing your hair with cool to cold water will preserve your color longer and will be more gentile on your hair. Hot water opens your hair's cuticle letting your color fall out and making your hair more susceptible to breakage.
Color safe shampoo and conditioner! Using the right products will go a long way with your hair. We provide color safe shampoos and conditioners during your service and we have several options available for retail from Neuma and Pulp Riot.
Conditioning mask! Last but certainly not least, we recommend during your color service to also receive a conditioning mask. It's as simple as sitting for an additional 5- 10 minutes at the shampoo bowl! You can also add a conditioning treatment onto a hair cut appointment or even a blowout appointment. For this service we use Oligo Blacklight Intensive Replenishing Mask. Specifically designed for color treated hair, this strengthening mask uses the power of argan oil and 11 amino acids to moisturize and repair while also increasing shine and color retention. It will bring life back into your hair! Love it and can't get enough? Not only is this mask available for purchase but it is also our March product of the month! Buy this mask during the month of March and receive 10% off!
You love your colored hair, so act like it! We want to help you have your dream hair so book a conditioning treatment asap! You can do so by calling, email, or the Book Now tab above.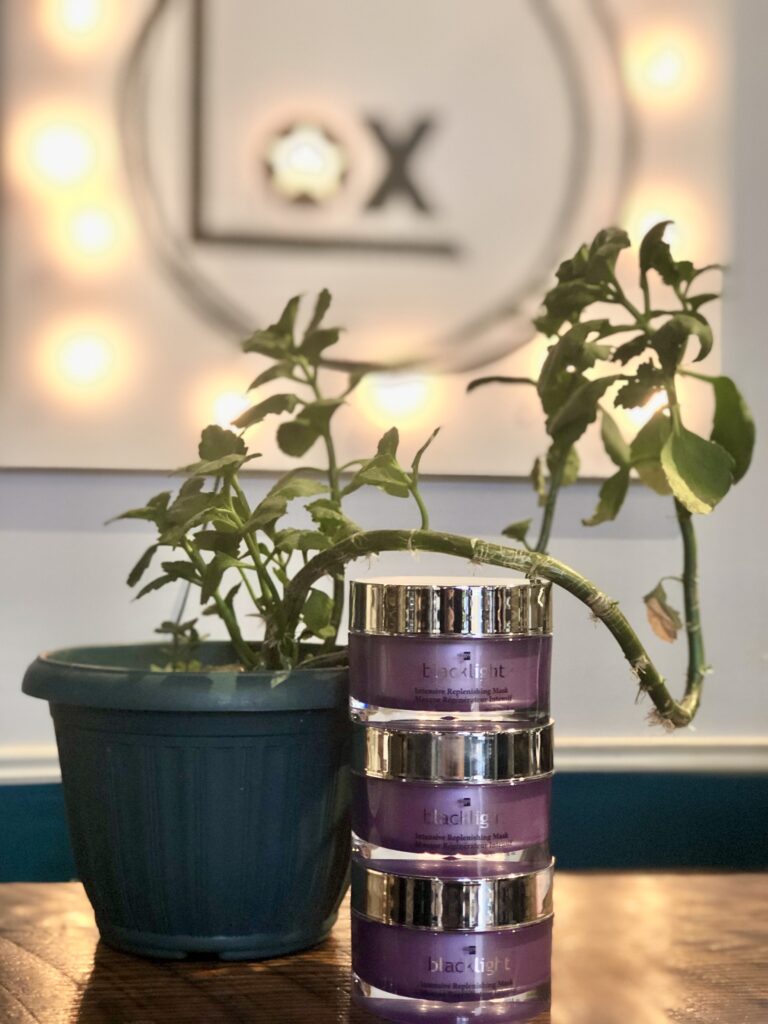 At Lox we love staying up to date on the latest and greatest products and trends! We are excited to share that we will be switching our permanent color line to Pulp Riot! For almost a year now, we have been using Pulp Riot's semi permanent line for our vibrant fashion colors and high speed toners for our blondest of blondes. Now we will also be using the permanent color line, Faction8, along with lighteners and a few styling products! Lox will always stay true to being as green as possible, so we love that all Pulp Riot products are vegan and cruelty free. It is made by hair stylists, for hair stylists so it is truly the top of the line and it is taking on the color industry with full force. With true to tone color and the best gray coverage you can get, we are so excited to use this new high end color line on you!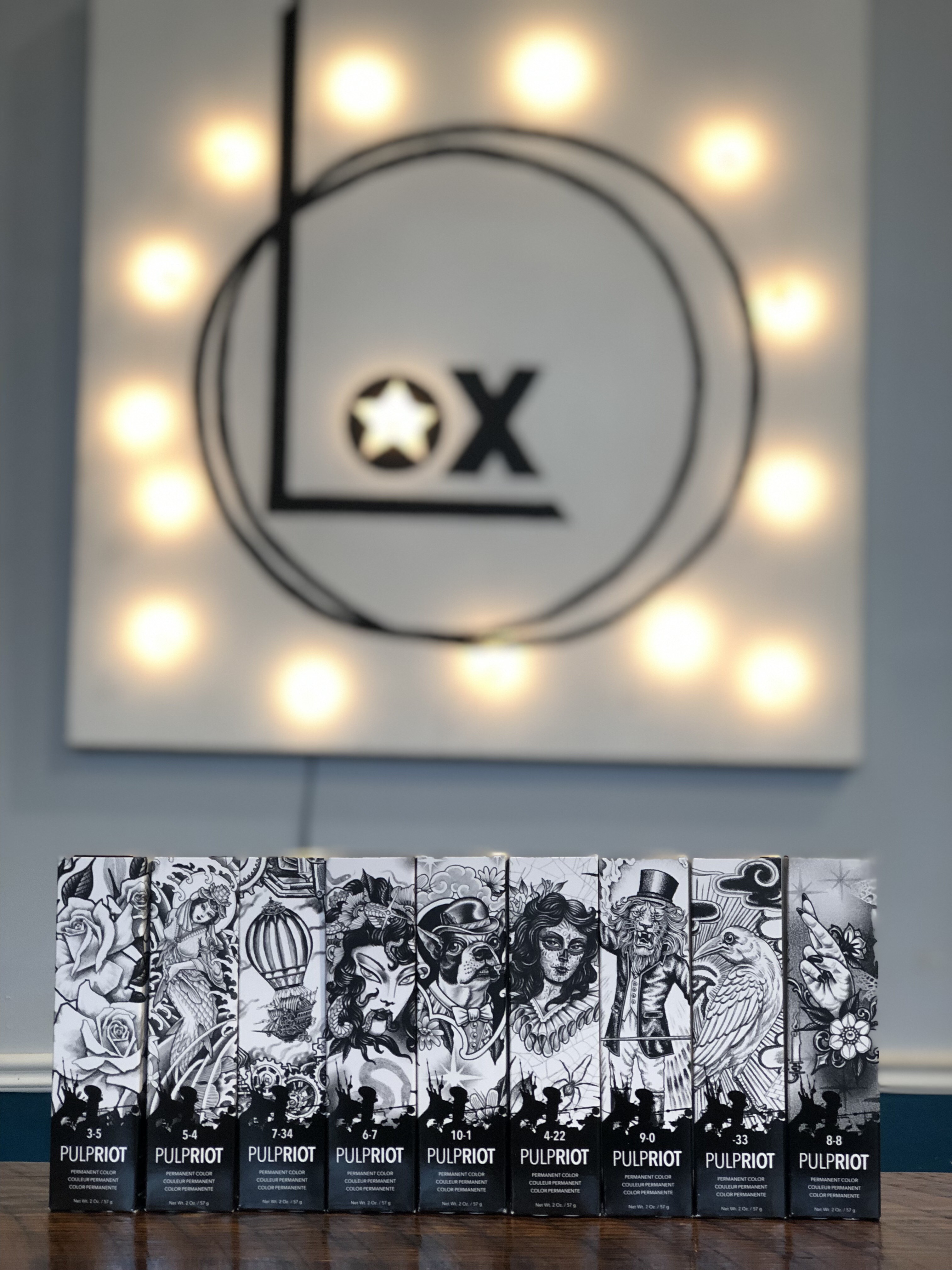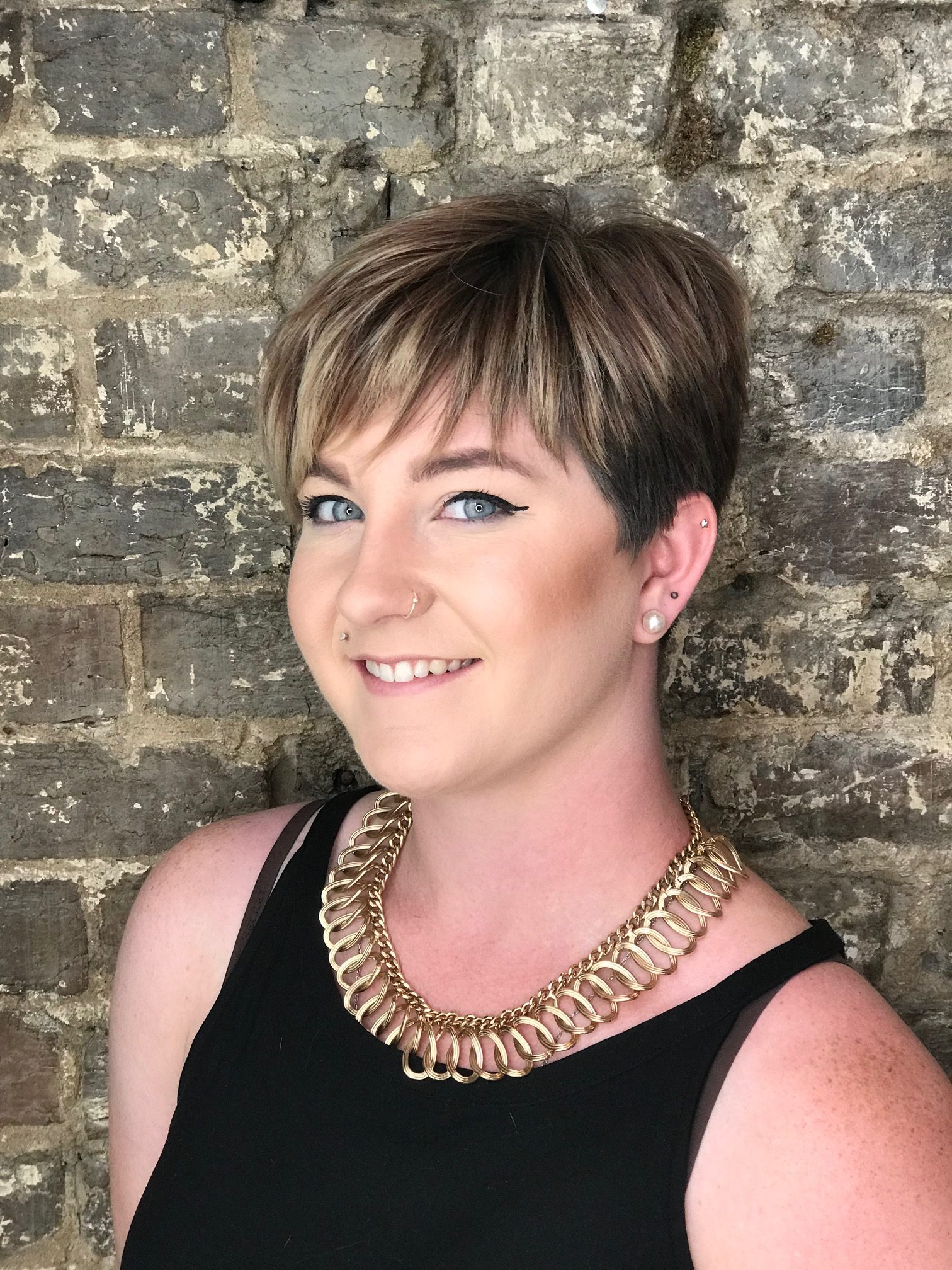 We've done it again & hired a new-t0-Lox stylist, but she is not new to the industry. Alillie Brady joins us as our newest team member & we are excited to show you all she has to offer.
Alillie loves working with short hair, such as men's cuts & pixies. She also is pretty skilled when it comes to tight fades & shaved designs. So of you are looking for some summer hair art, book with Alillie.
Here are some more details to help you get to know our latest catch:
-Originally from Michigan
-Favorite coffee drink: honey lavender latte. "Coffee is my life."
-Her babies: a Husky named Xena & a cat named Bruce
-Favorite animal is a shark. (She has a shark tooth tattoo even)
-Favorite quote: "Love & be loved in return"
-Pasttimes: Monthly poetry slams.
We are thrilled to have another addition to our ever growing Lox fam & we hope you stop by to welcome our new members!