Tag Archives
"knoxville salon"
In the beauty world it can be challenging to find a vegan version of every product you need. A smoothing treatment that doesn't contain keratin from an animal and that actually works is a rarity. After research and trial runs, we have found one that we absolutely love and clients are loving too! Introducing OXO Organic Smoothing Treatment! Formaldehyde, ammonia, and sulfur free; this smoothing treatment is the healthiest choice for smoother, straighter, and more manageable hair. While anti-bacterial and anti-static, this treatment also moisturizes and rebuilds your cell structures.
Being a vegan salon is a priority for us and we are so happy to be able to provide these services to our community.
For before and after photos, visit our instagram! @loxsalon
For more information or to book an appointment, call, email, or go to the Book Now tab.
We love more than just hair, nails, and makeup at Lox. We also love fashion, giving back, and our planet! Mark your calendars now for a very fashionable Earth Month!
Saturday April 11th we will host our semi annual spring Clothing Swap! Bring in your gently used clothing and swap with other Knoxville fashionistas. All clothing that is not claimed at the end of the evening will be donated to the Knoxville women's shelter. This event is a great way to reduce, reuse, recycle, and socialize! We love getting to connect with Knoxville ladies so bring a friend and make a girls night out of it! For more details, head over to our Facebook page!
Sunday April 26th we will be participating in the incredible third annual Catwalk for Water fashion show! Hosted by Douglas J Aveda Institute, this event gets more impressive every year. Enjoy a pre-runway concert with The Young Fables, some of Knoxville's best vendors, and a delicious spread of hors d'ouvres. Created solely from recycled materials by local stylists and institute students, the runway looks will impress and inspire you. As if it couldn't get any better, 100% of the proceeds benefit Tennessee Clean Water Network! Tickets are available on Eventbrite, at the Douglas J Aveda Institute, or at Lox! For more information you can go to the Catwalk for Water Fashion Show: Hydro Culture Facebook event.
Celebrate Earth Month and Earth Day turning 50 this year by joining us for these fun events and stay tuned to find out what else we will be doing this April for our planet!
You may already know here at Lox we make our color magic with Pulp Riot semi and permanent hair color. But did you know that we use their shampoos and styling products too?! Pulp Riot is a newer company that is constantly growing. In the last few years they have really shaken up the beauty industry. We love that they have grown to include styling products over this past year. Pulp Riot products are always vegan and cruelty free just the way we like it. You can give the beginning of your hair routine a fresh start with three different shampoos, two conditioners, and an intensive mask. Then achieve the look of your dreams with any of the eight stylers and four finishing products. Does your day two hair need a freshen up? Theres even a dry shampoo.
For the months of January and February, if you buy a Pulp Riot shampoo and conditioner, you get a free styling product! So come in. Get a service or two. Ask your stylist about Pulp Riot and get the products you've been missing.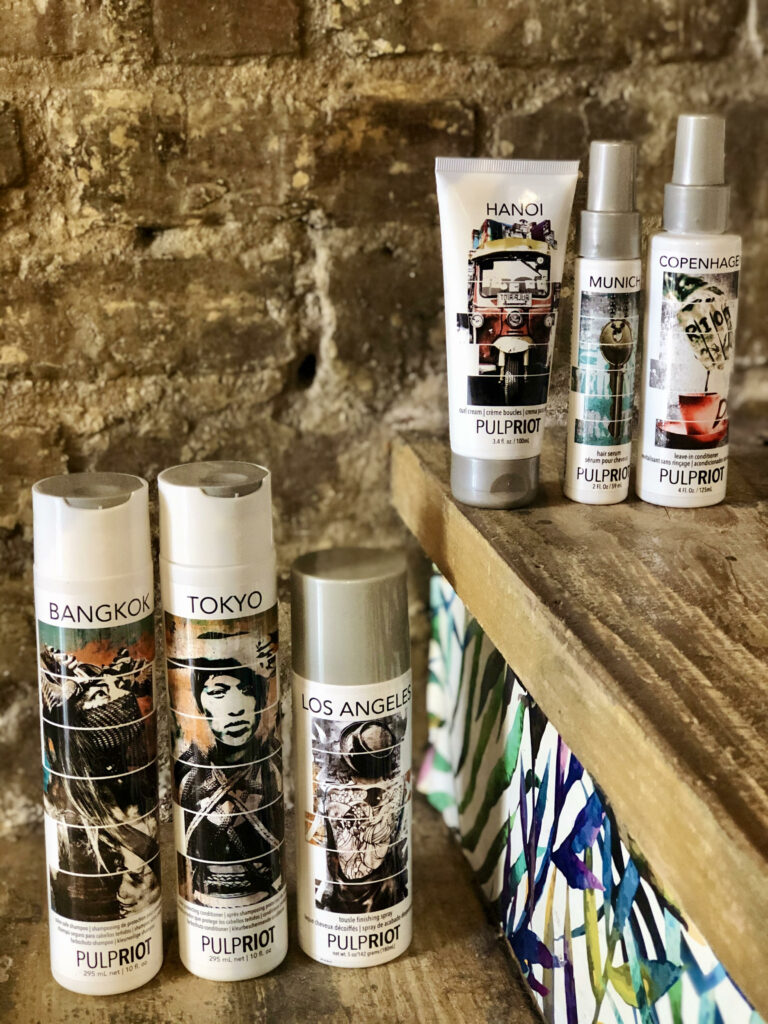 This upcoming month, our featured product will be the Neuma Body Bar! Crafted from organic olive oil, cocoanut oil, and shea butter, this hydrating hand cut bar is soothing and calming to the senses while turning your bathroom into a spa. You already know we love Neuma and we want you to fall in love too! Mention this blog post and you will receive 10% off a Body Bar!
Gift giving season is upon us, and we have gift sets available as well! Stock up while you can!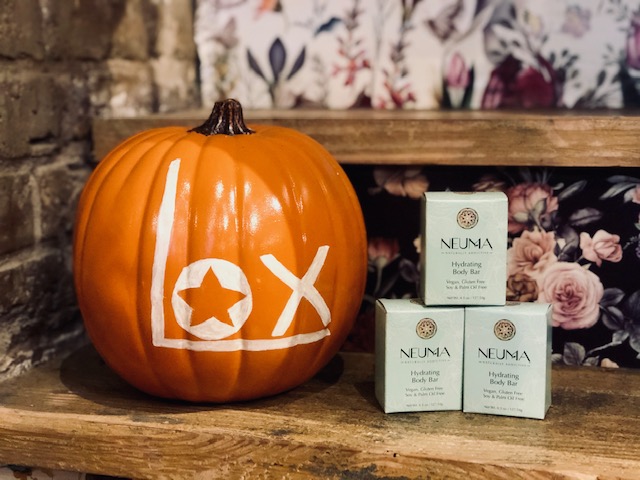 At Lox we love staying up to date on the latest and greatest products and trends! We are excited to share that we will be switching our permanent color line to Pulp Riot! For almost a year now, we have been using Pulp Riot's semi permanent line for our vibrant fashion colors and high speed toners for our blondest of blondes. Now we will also be using the permanent color line, Faction8, along with lighteners and a few styling products! Lox will always stay true to being as green as possible, so we love that all Pulp Riot products are vegan and cruelty free. It is made by hair stylists, for hair stylists so it is truly the top of the line and it is taking on the color industry with full force. With true to tone color and the best gray coverage you can get, we are so excited to use this new high end color line on you!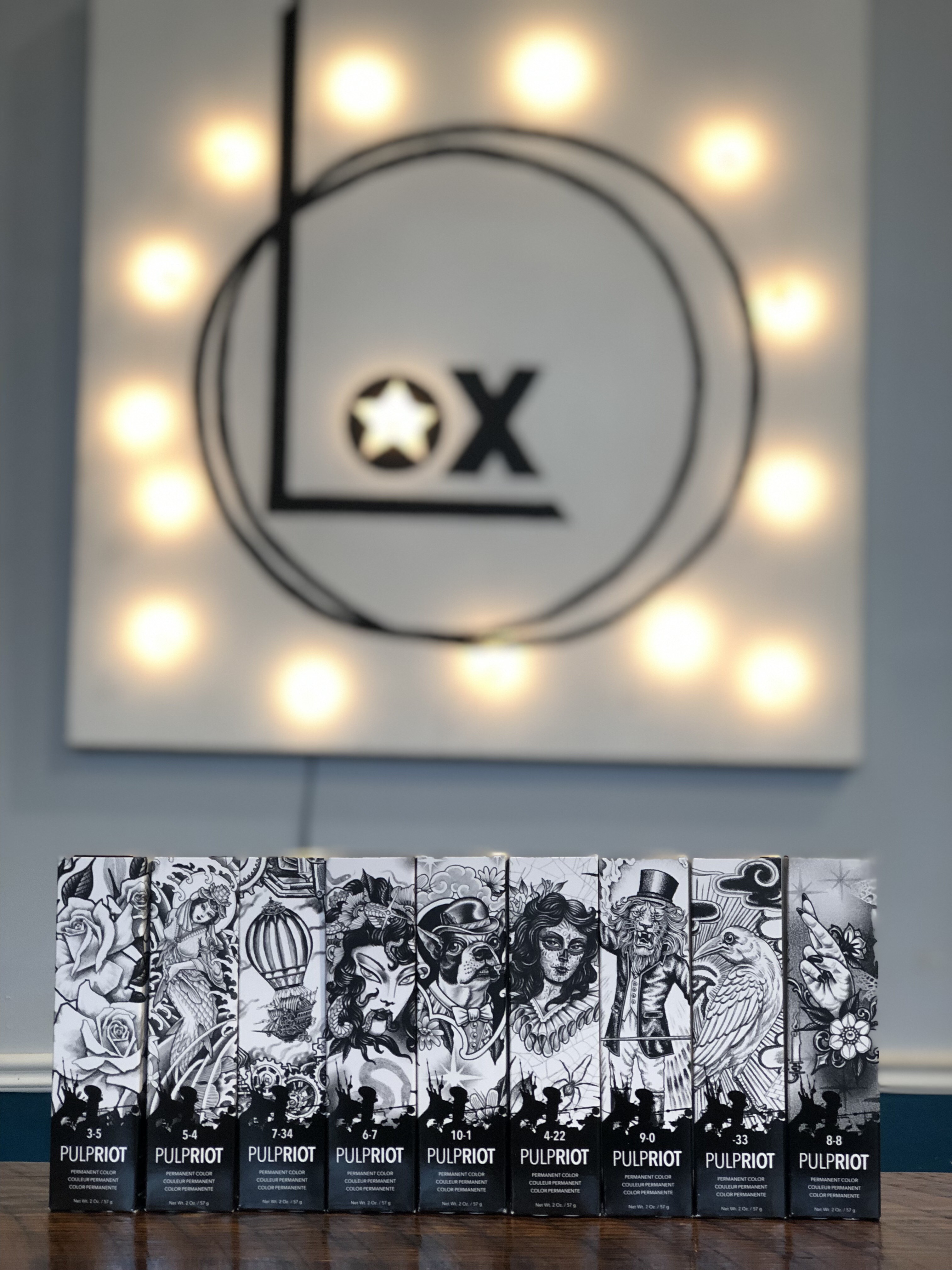 You've probably heard that Lox is a zero waste salon but what exactly does that mean?
Through Green Circle Salons, we are able to recycle our salon waste that typically would go into a landfill. How do we achieve such a task? We keep the materials separate then ship them to Green Circle Salons. It's that simple! Hair clippings, foils, used color, color tubes and other beauty materials are being recycled to help keep our earth beautiful. Green Circle is the world's first and North America's only sustainable salon solution of it's kind. Lox Salon was the first Knoxville salon to partner with this amazing company.
We love hair, the Earth and you! When you are get pampered at Lox you can feel good about being less wasteful.

Beards may seem like an easier option than shaving but they still need extra love! We have some awesome tips and products to help you out.
Before you shower, brush your beard out. That will detangle the hair and breakup any dry skin or build up. Once you are ready to shampoo and condition your hair, add your beard into the routine! It's easy to forget that your beard needs that kind of love too. After its all fresh, clean and moisturized, you can comb it and dry it with a blow dryer or let air dry naturally. Beard hair can be very thick, coarse and curly so moisture is going to be your beard's best friend. Products like Anchors Aweigh Bearded Sailor Beard Oil and Bearded Sailor Beard Balm will help with that! Last but not least, beard trims are a vital part of beard care. Not only can beards get split ends but they can also get unruly. Regular trims will help with controlling the shape you want and maintaining its health. Proper care will keep you and your beard looking trendy and groomed rather than scraggly and sloppy.
We love your beard and want you proudly showing it off!
Sun, sand, wind, water. These are things we may love at the beach, but our hair doesn't. If you are going to the beach for vaca or if you are constantly living it up on the lake, we have a few tips for you to take care of your lovely locks.
Hair is very absorbent and salt water is very harsh on the hair so before you get into water, pour fresh clean water over your hair. Your hair will absorb the clean water instead of the ocean, lake or pool water. That way you are not getting any harsh chemicals, minerals or grime into your hair.
Whether your hair has been colored or not, the sun will lighten your hair color if you are outside for extended periods of time. Hats are your hair's best friend to keep it safe from the sun, but if hats aren't your style, our entire Eufora product line is UV protective.
Tangles and tears taking over? Use a conditioning treatment and a wide tooth comb to get you back to where you need to be! Moisture shampoos and conditioners are ALWAYS a good idea anyway. To try to prevent tangling, a french braid will help keep your hair in place.
The beach doesn't have to ruin your hair! Just a few easy tips and tricks and you can keep your hair nice and healthy!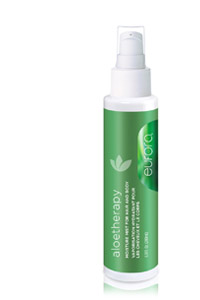 The southern summer heat is upon us and we can not get enough of our Eufora Aloetherapy collection! This month we are focusing on our Moisture Mist for Hair and Body. It is versatile,  easy to use and smells good! It is perfect for after a day in the sun. Our Moisture Mist is made of only the best ingredients.
Including:
Certified organic aloe stem cells to calm and smooth irritated dry skin
Oats to calm redness and itch
Waterlilly to provide instant hydration and vitamin C
Panthanol to provide strength and shine
Tri-sugar blend for added strength prevention of moisture loss
To use:
Spray generously all over hair and skin post shower
Can be used more liberally over irritated or sunburned skin
The Aloetherapy Moisture Mist is our product of the month because it is one of our favs and we want to make sure everyone knows about it! If you come into the salon and mention this blog post you will receive 10% off the Moisture Mist!