At Lox we love staying up to date on the latest and greatest products and trends! We are excited to share that we will be switching our permanent color line to Pulp Riot! For almost a year now, we have been using Pulp Riot's semi permanent line for our vibrant fashion colors and high speed toners for our blondest of blondes. Now we will also be using the permanent color line, Faction8, along with lighteners and a few styling products! Lox will always stay true to being as green as possible, so we love that all Pulp Riot products are vegan and cruelty free. It is made by hair stylists, for hair stylists so it is truly the top of the line and it is taking on the color industry with full force. With true to tone color and the best gray coverage you can get, we are so excited to use this new high end color line on you!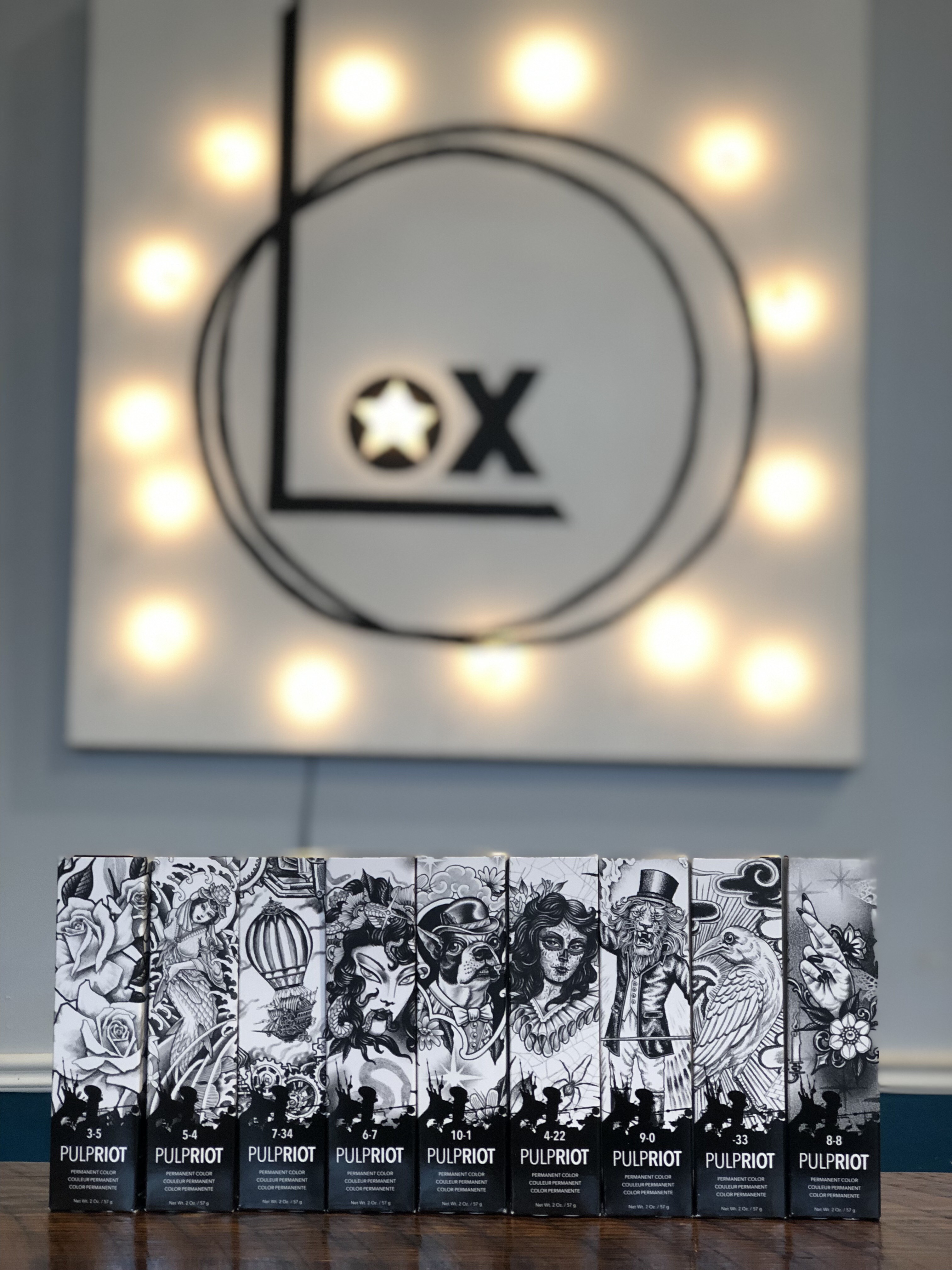 You've probably heard that Lox is a zero waste salon but what exactly does that mean?
Through Green Circle Salons, we are able to recycle our salon waste that typically would go into a landfill. How do we achieve such a task? We keep the materials separate then ship them to Green Circle Salons. It's that simple! Hair clippings, foils, used color, color tubes and other beauty materials are being recycled to help keep our earth beautiful. Green Circle is the world's first and North America's only sustainable salon solution of it's kind. Lox Salon was the first Knoxville salon to partner with this amazing company.
We love hair, the Earth and you! When you are get pampered at Lox you can feel good about being less wasteful.

Sun, sand, wind, water. These are things we may love at the beach, but our hair doesn't. If you are going to the beach for vaca or if you are constantly living it up on the lake, we have a few tips for you to take care of your lovely locks.
Hair is very absorbent and salt water is very harsh on the hair so before you get into water, pour fresh clean water over your hair. Your hair will absorb the clean water instead of the ocean, lake or pool water. That way you are not getting any harsh chemicals, minerals or grime into your hair.
Whether your hair has been colored or not, the sun will lighten your hair color if you are outside for extended periods of time. Hats are your hair's best friend to keep it safe from the sun, but if hats aren't your style, our entire Eufora product line is UV protective.
Tangles and tears taking over? Use a conditioning treatment and a wide tooth comb to get you back to where you need to be! Moisture shampoos and conditioners are ALWAYS a good idea anyway. To try to prevent tangling, a french braid will help keep your hair in place.
The beach doesn't have to ruin your hair! Just a few easy tips and tricks and you can keep your hair nice and healthy!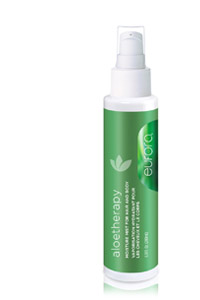 The southern summer heat is upon us and we can not get enough of our Eufora Aloetherapy collection! This month we are focusing on our Moisture Mist for Hair and Body. It is versatile,  easy to use and smells good! It is perfect for after a day in the sun. Our Moisture Mist is made of only the best ingredients.
Including:
Certified organic aloe stem cells to calm and smooth irritated dry skin
Oats to calm redness and itch
Waterlilly to provide instant hydration and vitamin C
Panthanol to provide strength and shine
Tri-sugar blend for added strength prevention of moisture loss
To use:
Spray generously all over hair and skin post shower
Can be used more liberally over irritated or sunburned skin
The Aloetherapy Moisture Mist is our product of the month because it is one of our favs and we want to make sure everyone knows about it! If you come into the salon and mention this blog post you will receive 10% off the Moisture Mist!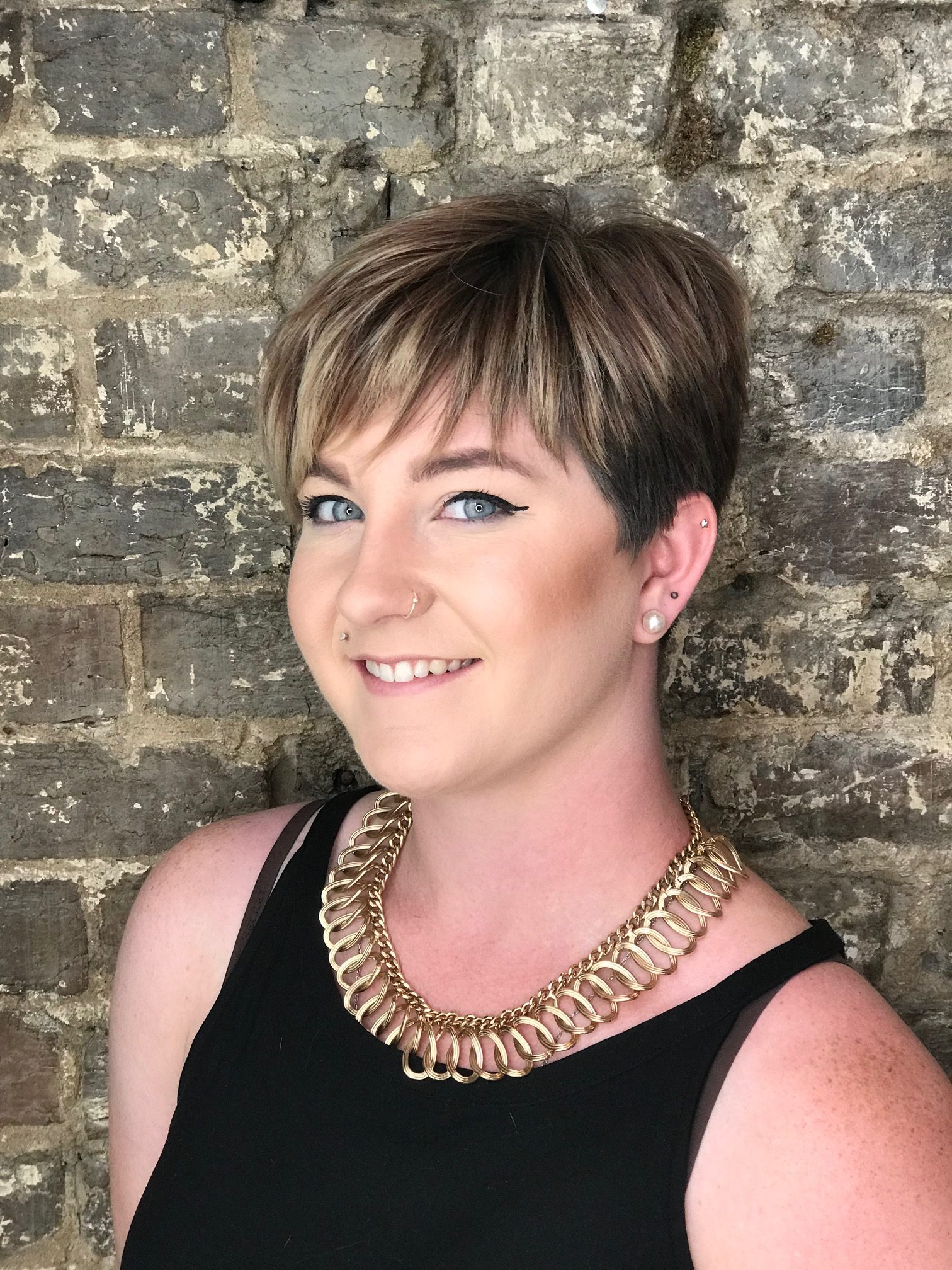 We've done it again & hired a new-t0-Lox stylist, but she is not new to the industry. Alillie Brady joins us as our newest team member & we are excited to show you all she has to offer.
Alillie loves working with short hair, such as men's cuts & pixies. She also is pretty skilled when it comes to tight fades & shaved designs. So of you are looking for some summer hair art, book with Alillie.
Here are some more details to help you get to know our latest catch:
-Originally from Michigan
-Favorite coffee drink: honey lavender latte. "Coffee is my life."
-Her babies: a Husky named Xena & a cat named Bruce
-Favorite animal is a shark. (She has a shark tooth tattoo even)
-Favorite quote: "Love & be loved in return"
-Pasttimes: Monthly poetry slams.
We are thrilled to have another addition to our ever growing Lox fam & we hope you stop by to welcome our new members!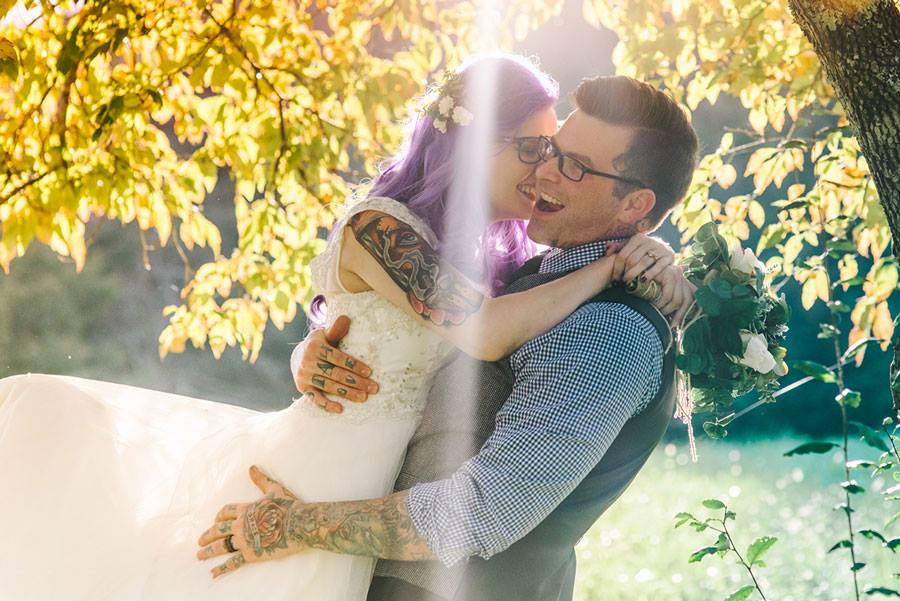 Lox would like to give a shout out to our favorite male stylist and his beautiful wife & congratulate them on their nuptials earlier this month. Their wedding could not have been more beautiful & we were happy to be a part of their big day. Ben & Erin, we love you guys!!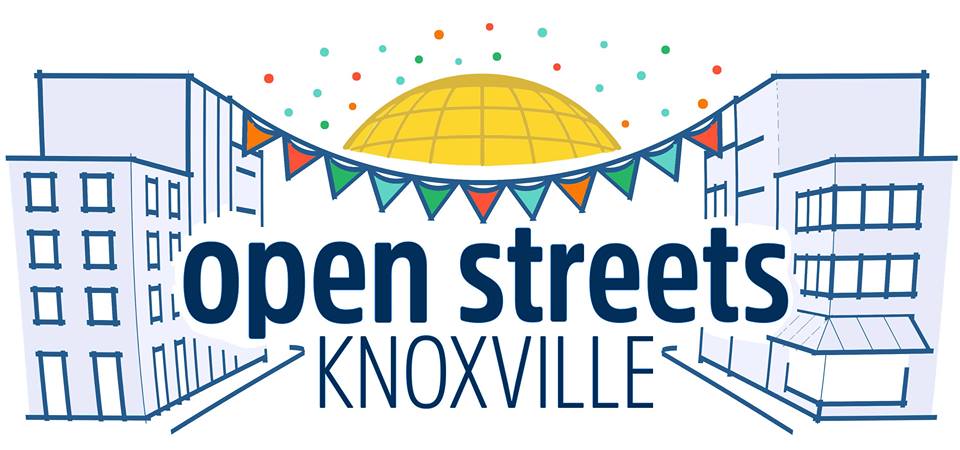 This Sunday Oct.25th from 1-4pm, Knoxville is shutting down Central Street from Willow in the Old City down to Happy Holler. Sponsored by Bike Walk Knoxville, we are encouraging everyone to come bike & walk  Central Street & experience downtown from a whole new perspective.
Lox is excited to participate in this event & will be setup on the corner of Jackson Ave & Central with tunes, hair chalk, hair flashes, and a braid bar. Stop by our table & enter to win a salon gift basket or a Lox gift card. We hope to see out there!
To find out more about todays event click on the link below:
http://openstreetsknoxville.com/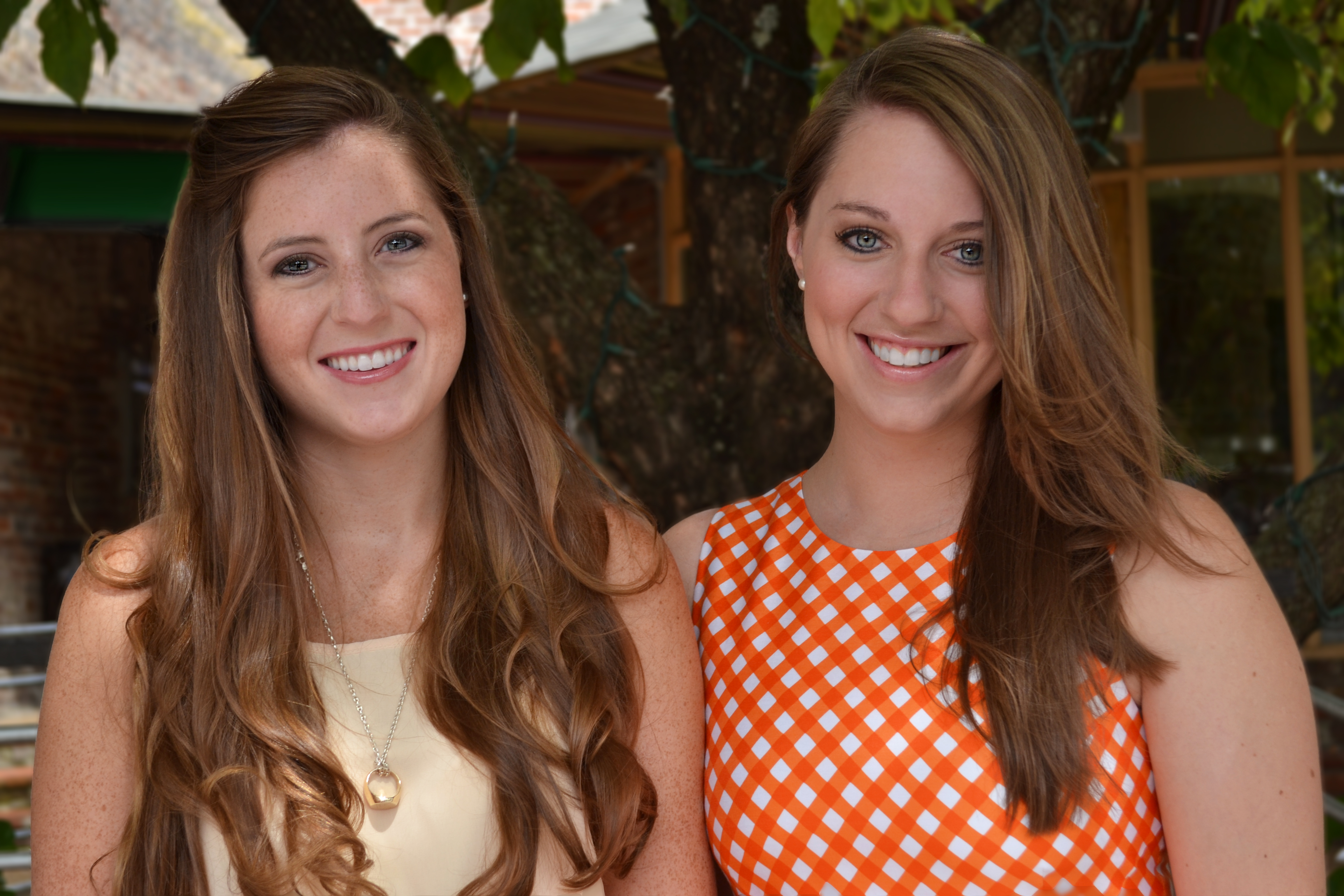 Lox Salon opened it's doors in September of 2006, filling a niche market that Knoxvillians were unaware they were ready for. How this town has embraced change since then! We are excited to be a part of this growing and increasingly vibrant city, & could not be more proud.
This marks our 9th anniversary in the Old City and we want you to know, Knoxville, how thankful we are of all your support!
The idea behind Lox was a salon for the everyday man/woman, whose style could be changed on a whim, and yet wouldn't cost a fortune. Located in the heart of downtown (also Knoxville's coolest), the Old City, we are a mere 2 miles from UT . This means our everyday client is more than likely a student living on a student budget. So we incorporated the Student Discount for all our struggling trendsetters. This has allowed us to offer this guarantee: quality service at a reasonable rate.
[We also have a pretty sweet Loyalty program for all our loyal patrons. Did you know that every haircut and every color is good for 1 point towards a Free haircut? Join our loyalty program & see how soon 10 points add up! You may be pleasantly surprised.]
After all these years, we have come to the conclusion that you come to Lox Salon not just for the awesome haircuts, the amazing service, and the PBRs, but because you feel you are worth that extra $1. We agree. As a symbol of our gratitude & admiration, we are extending our student discount to include our Senior Stylists as well (please see Menu for price differences).
We understand how hard it is trying to figure out what you want to be when you grow up.  You may never figure it out really, but we are here for you. We may not be able to help you on your Calculus exam, but we can make sure you look smokin' while you try; and we'll be a good listener when you forget to set your alarm & miss it completely. We know being a grownup is tricky and that's why we want to help you get on your feet. So save those extra dollars, not going to a fancier salon, but on an Uber ride from your guys/girls night, maybe calling home more often, or even salon quality products that will ensure that your neon green mohawk isn't going to fade out by St Patricks day. Either way, we got your back and we promise, you may not have found your groove this semester, but you sure do look like you have.