Tag Archives
"hair salon"
Winter is finally here and she is going to be sticking around for a while. With colder weather comes drier hair, skin, and nails. It's a burden we all battle but Lox is here to help! This winter season, we are offering essential oil treatments. Lavender, rosemary, tea tree, and peppermint go a long way!
Dry scalp? We have two essential oils scalp treatments to choose from. One utilizes rosemary, peppermint, and lavender to promote healthy scalp and hair growth. The second, uses tea tree to encourage a healthy scalp and immune system. Both options treat and prevent scalp psoriasis and dryness.
Dry hair? With the help of a conditioning treatment and argan oil, your hair will be back to normal. Our Neumoisture Intensive Masque uses Jojoba, grape seed, and yarrow extract to give your hair the moisture it's been craving. Meanwhile, our Neusmooth Revitalizing Masque uses quinoa protein, horsetail extract, and marula seed oil to strengthen and smooth your hair. Either option will leave your hair feeling soft, fresh, and revived. Neurepair Argan Oil Treatment will take care of your hair before blowdrying or on already dry hair. Argan oil, rose hips fruit extract, and green tea extract hydrate, repair, and reduce breakage.
Dry hands or feet? Our fabulous manicurists will freshen and rejuvenate your nails, hands, and feet with the power of peppermint and rosemary. Their oils and scrubs will relax you while renewing your skin so you can have a fresh and calm holiday season.
Though we have options for dry skin, hair, and nails year round, these specials are only for this winter season! Let us take care of you for the holidays!
At Lox we love staying up to date on the latest and greatest products and trends! We are excited to share that we will be switching our permanent color line to Pulp Riot! For almost a year now, we have been using Pulp Riot's semi permanent line for our vibrant fashion colors and high speed toners for our blondest of blondes. Now we will also be using the permanent color line, Faction8, along with lighteners and a few styling products! Lox will always stay true to being as green as possible, so we love that all Pulp Riot products are vegan and cruelty free. It is made by hair stylists, for hair stylists so it is truly the top of the line and it is taking on the color industry with full force. With true to tone color and the best gray coverage you can get, we are so excited to use this new high end color line on you!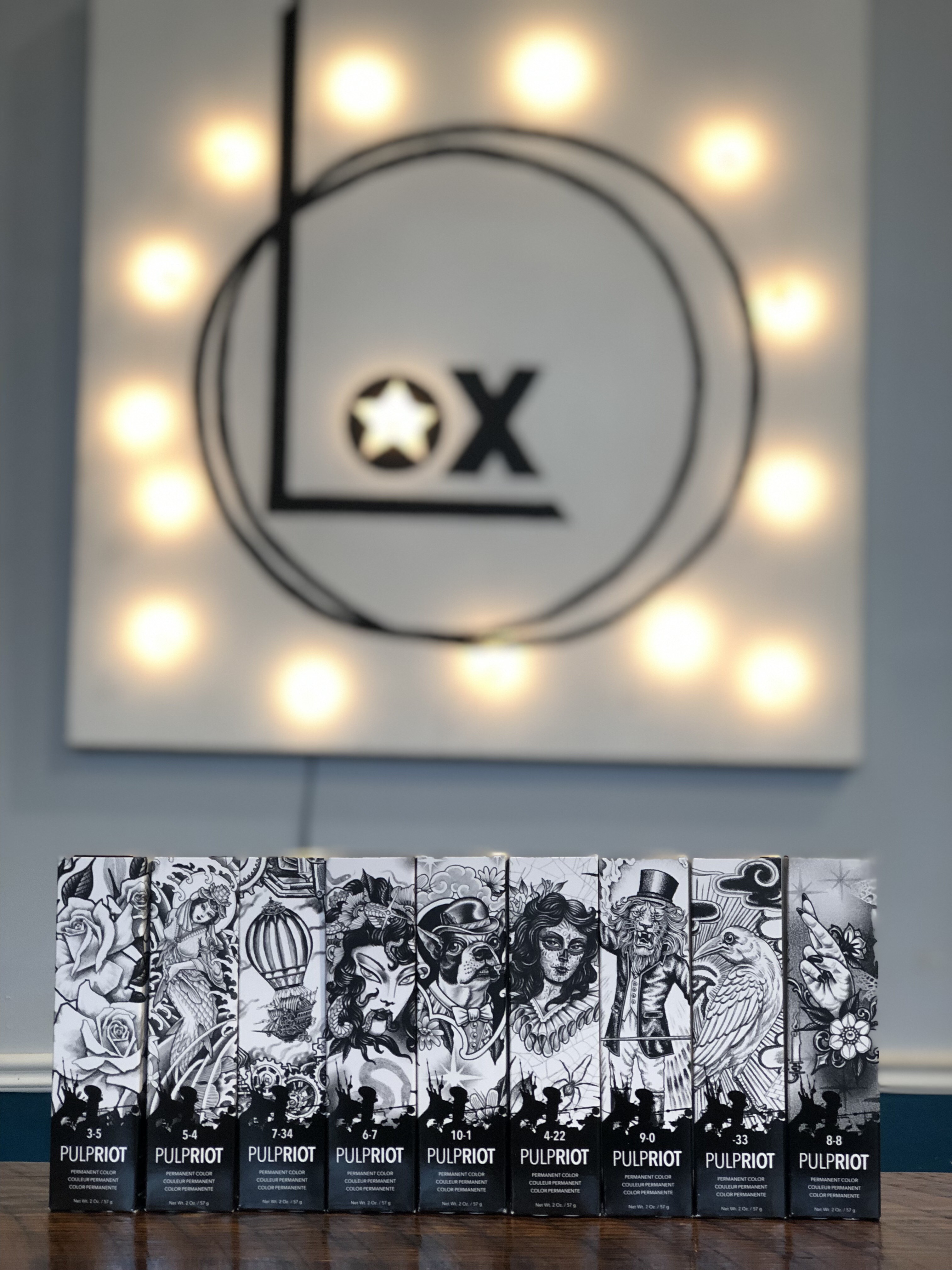 Despite the 90 degree temperatures, fall is just around the corner! We all know that means sweaters, pumpkins and of course, UT Football. But at Lox, we have even more in store!
Friday, September 21st is Parking Day! Come on down to Gay Street where the parking spots will be transformed into mini parks and public spaces that most urban area's are lacking. It is an internationally recognized event that came to be in San Francisco in 2005. Catch us on the corner of Gay Street an Summit Hill Drive from 10AM to 3PM!
New to our community is the Old City Market! From 11AM – 4PM on the second Saturday, local and regional artists and makers will be lining W. Jackson Ave with some of the most unique goods you can find. The local talent showcases impressive creations from jewelry to screen prints to wood work. September 8th was the first market and we can not wait for future markets to come! We are open 10AM-5PM on Saturdays so you can get your new fall look and shop on the same block!
As a salon we value continued education and fresh inspiration. October 21st and 22nd the Lox Stars will be in Birmingham, Alabama for the Premier Birmingham Hair Show! We will be surrounded by the best of the best and growing as stylists and artists. What does that mean for you? Because of the event we will be closed Monday, October 22nd but it also means we will return with fresh and trendy techniques and inspirations that we will be eager to share with you!
For any other up coming downtown and old city events, click here!
You've probably heard that Lox is a zero waste salon but what exactly does that mean?
Through Green Circle Salons, we are able to recycle our salon waste that typically would go into a landfill. How do we achieve such a task? We keep the materials separate then ship them to Green Circle Salons. It's that simple! Hair clippings, foils, used color, color tubes and other beauty materials are being recycled to help keep our earth beautiful. Green Circle is the world's first and North America's only sustainable salon solution of it's kind. Lox Salon was the first Knoxville salon to partner with this amazing company.
We love hair, the Earth and you! When you are get pampered at Lox you can feel good about being less wasteful.

Sun, sand, wind, water. These are things we may love at the beach, but our hair doesn't. If you are going to the beach for vaca or if you are constantly living it up on the lake, we have a few tips for you to take care of your lovely locks.
Hair is very absorbent and salt water is very harsh on the hair so before you get into water, pour fresh clean water over your hair. Your hair will absorb the clean water instead of the ocean, lake or pool water. That way you are not getting any harsh chemicals, minerals or grime into your hair.
Whether your hair has been colored or not, the sun will lighten your hair color if you are outside for extended periods of time. Hats are your hair's best friend to keep it safe from the sun, but if hats aren't your style, our entire Eufora product line is UV protective.
Tangles and tears taking over? Use a conditioning treatment and a wide tooth comb to get you back to where you need to be! Moisture shampoos and conditioners are ALWAYS a good idea anyway. To try to prevent tangling, a french braid will help keep your hair in place.
The beach doesn't have to ruin your hair! Just a few easy tips and tricks and you can keep your hair nice and healthy!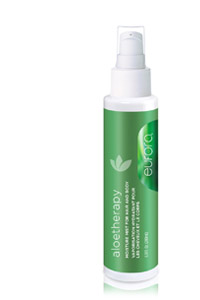 The southern summer heat is upon us and we can not get enough of our Eufora Aloetherapy collection! This month we are focusing on our Moisture Mist for Hair and Body. It is versatile,  easy to use and smells good! It is perfect for after a day in the sun. Our Moisture Mist is made of only the best ingredients.
Including:
Certified organic aloe stem cells to calm and smooth irritated dry skin
Oats to calm redness and itch
Waterlilly to provide instant hydration and vitamin C
Panthanol to provide strength and shine
Tri-sugar blend for added strength prevention of moisture loss
To use:
Spray generously all over hair and skin post shower
Can be used more liberally over irritated or sunburned skin
The Aloetherapy Moisture Mist is our product of the month because it is one of our favs and we want to make sure everyone knows about it! If you come into the salon and mention this blog post you will receive 10% off the Moisture Mist!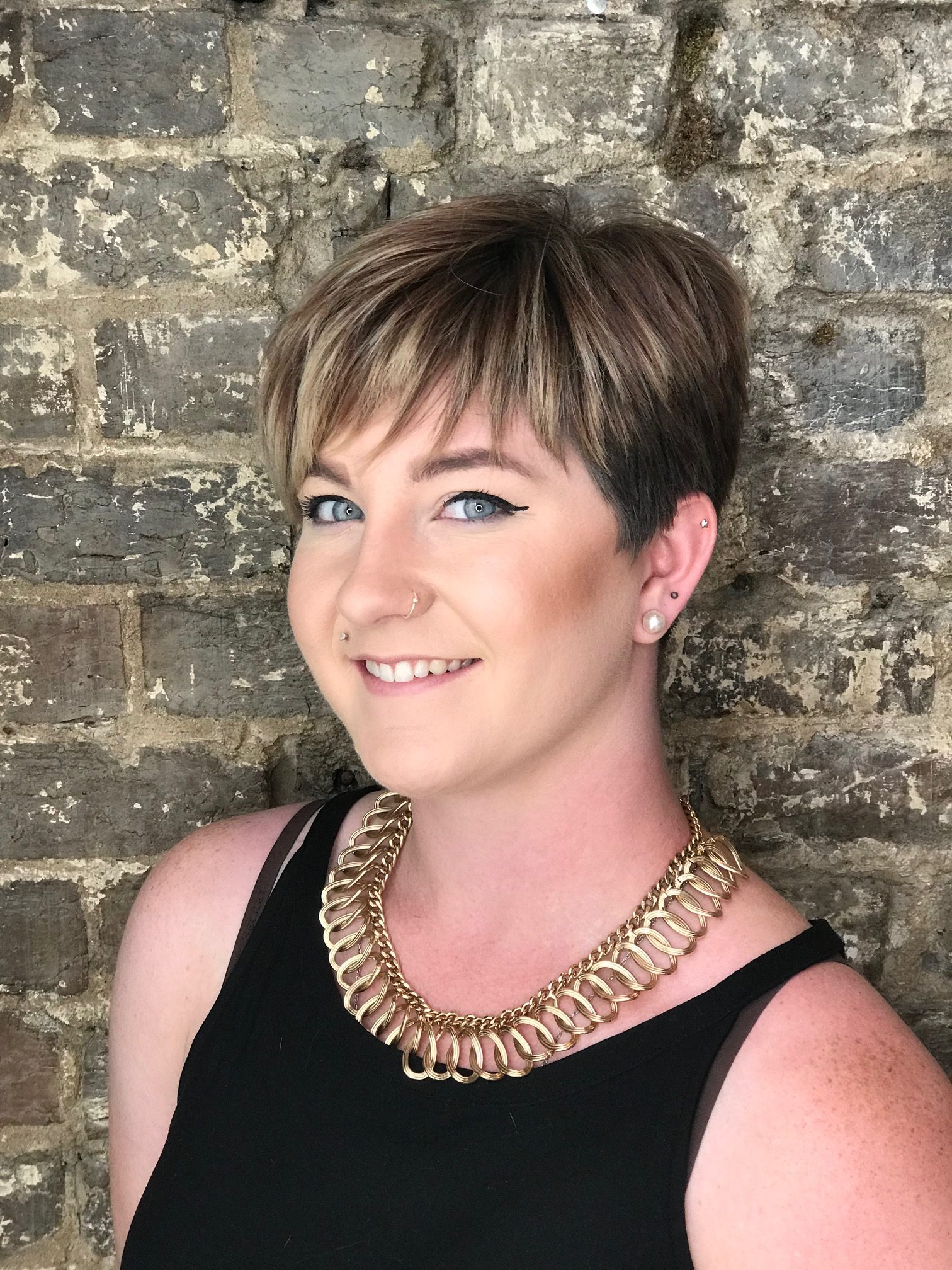 We've done it again & hired a new-t0-Lox stylist, but she is not new to the industry. Alillie Brady joins us as our newest team member & we are excited to show you all she has to offer.
Alillie loves working with short hair, such as men's cuts & pixies. She also is pretty skilled when it comes to tight fades & shaved designs. So of you are looking for some summer hair art, book with Alillie.
Here are some more details to help you get to know our latest catch:
-Originally from Michigan
-Favorite coffee drink: honey lavender latte. "Coffee is my life."
-Her babies: a Husky named Xena & a cat named Bruce
-Favorite animal is a shark. (She has a shark tooth tattoo even)
-Favorite quote: "Love & be loved in return"
-Pasttimes: Monthly poetry slams.
We are thrilled to have another addition to our ever growing Lox fam & we hope you stop by to welcome our new members!
As a cutting edge salon, we strive to keep up with the latest trends & techniques to keep you, our guest, looking your best & as stylish as ever. Continuing education is a key component to staying on trend for our stylists. You can trust that Lox stylists are getting top notch education from salon professionals including cut, coloring, styling & product knowledge.
Each stylist is required to attend training throughout the year in order to advance in their hair styling abilities & skills. As they do so, you will note their progress as they move up on the tiered level system we have in place. Our goal is to have each stylist achieve Master Stylist level. We are confident that regardless of stylist, each guest will receive the highest quality of care & attention.
This month, we are excited to announce Chelsea LeBlanc & Ana Bateman as our newest Senior Stylists. If you haven't already had the chance, we highly recommend seeing either of these talented ladies for your next service. They would be happy to meet you & your hair needs!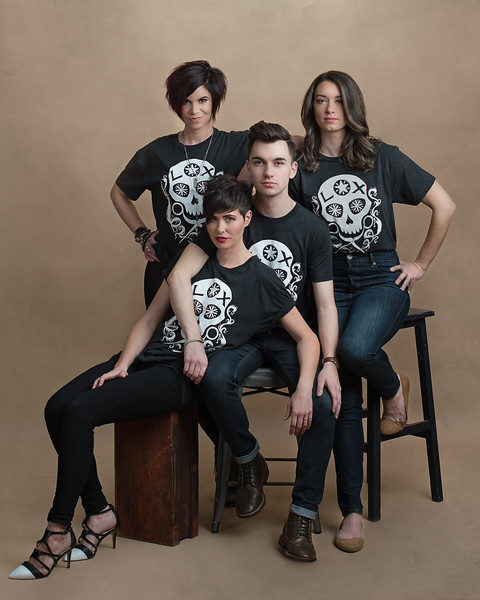 Whether you are a stay at home mom, a student, or a rock star, our stylists know you need to look your best. Carpools, finals, soccer practice, or playing an all nighter at your friends wedding, you need to look great regardless of your audience.
Rest assured, we have you covered. Your precision haircut, your customized color, even the products your stylist cocktails specifically for you & your style are all a part of the incredible service you will receive at Lox Salon.
However, we also know that you need a style you can afford. Which is why we make sure our consultations our tailored for your specific needs for a style you can keep up with & at a rate you can feel good about.
We will make sure whatever your lifestyle may involve, you have rockin' hair for everyday wear.