Category Archives
"Uncategorized"
We are pleased to announce some big changes in the salon. After almost 5 years at Lox Salon, Liv Halcomb has branched off to become her own brand. We are sad to see her go, but are equally proud of her & wish her the very best in her endeavors!
Jade Flanigan has been promoted to Salon Manager, & we look forward to seeing where she steers the salon in the near future.
Amanda Clift has advanced to our Salon Educator, & we are thrilled to have already had classes on Mens Barbering, Balayage color, & Extensions.
As we move forward in our education so that we can offer our guests the best services & latest trends, you will notice a small change in our pricing. We feel with this advancement in our team, that regardless of who you see for your service, you are receiving equal care & attention & our prices reflect such.
Jess Gierth is now in charge of the Creative aspects in the salon as our Creative Director & we have already seen how motivated & driven she is by showcasing the work of the team through our Instagram. Still haven't decided which stylist is perfect for you? Be sure to follow us on Instagram to see some of our work, & then decide.
We are excited to share these changes with you & we look forward to seeing you soon!
It's First Friday & that means Downtown Knoxville's Art Walk will be in full swing from 5pm until the wine runs out. Stop by Lox Salon from 6-8pm & check out local art by photographer, Josie Zimmer, & metal worker,Gregg Tune. This month we are excited to be a part of the Art Walk as all participating venues will have colorful First Friday flags located outside their place of business for all to see & welcome those to come in & check out the festivities. The weather will be perfect, the company will be merry, & the art will have you checking off your Xmas lists.
In addition to the amazing art for sale, you can support Breast Cancer Awareness month with a pink hair panel or pink rhinestone decal for only $20. Lox will be offering pink tape-in hair extension panels from 6-8pm, or while supplies last, as Kiersten Welborn, Lox Esthetician, will be offering pink jewel decals. Hope you can swing by!
Here is a link for more info of what to expect this evening: https://www.downtownknoxville.org/artwalk/
https://www.instagram.com/gregorytune/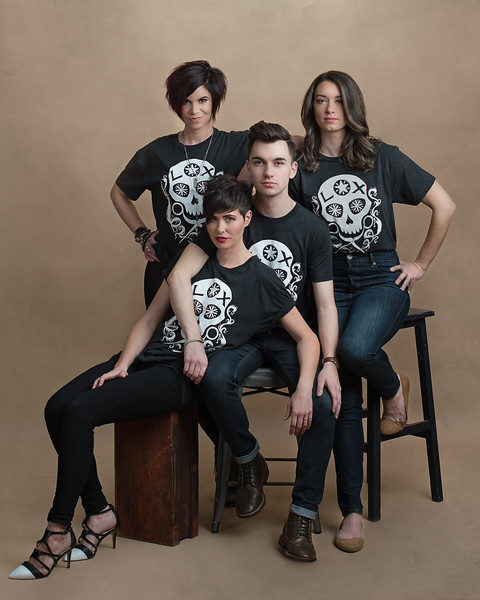 Whether you are a stay at home mom, a student, or a rock star, our stylists know you need to look your best. Carpools, finals, soccer practice, or playing an all nighter at your friends wedding, you need to look great regardless of your audience.
Rest assured, we have you covered. Your precision haircut, your customized color, even the products your stylist cocktails specifically for you & your style are all a part of the incredible service you will receive at Lox Salon.
However, we also know that you need a style you can afford. Which is why we make sure our consultations our tailored for your specific needs for a style you can keep up with & at a rate you can feel good about.
We will make sure whatever your lifestyle may involve, you have rockin' hair for everyday wear.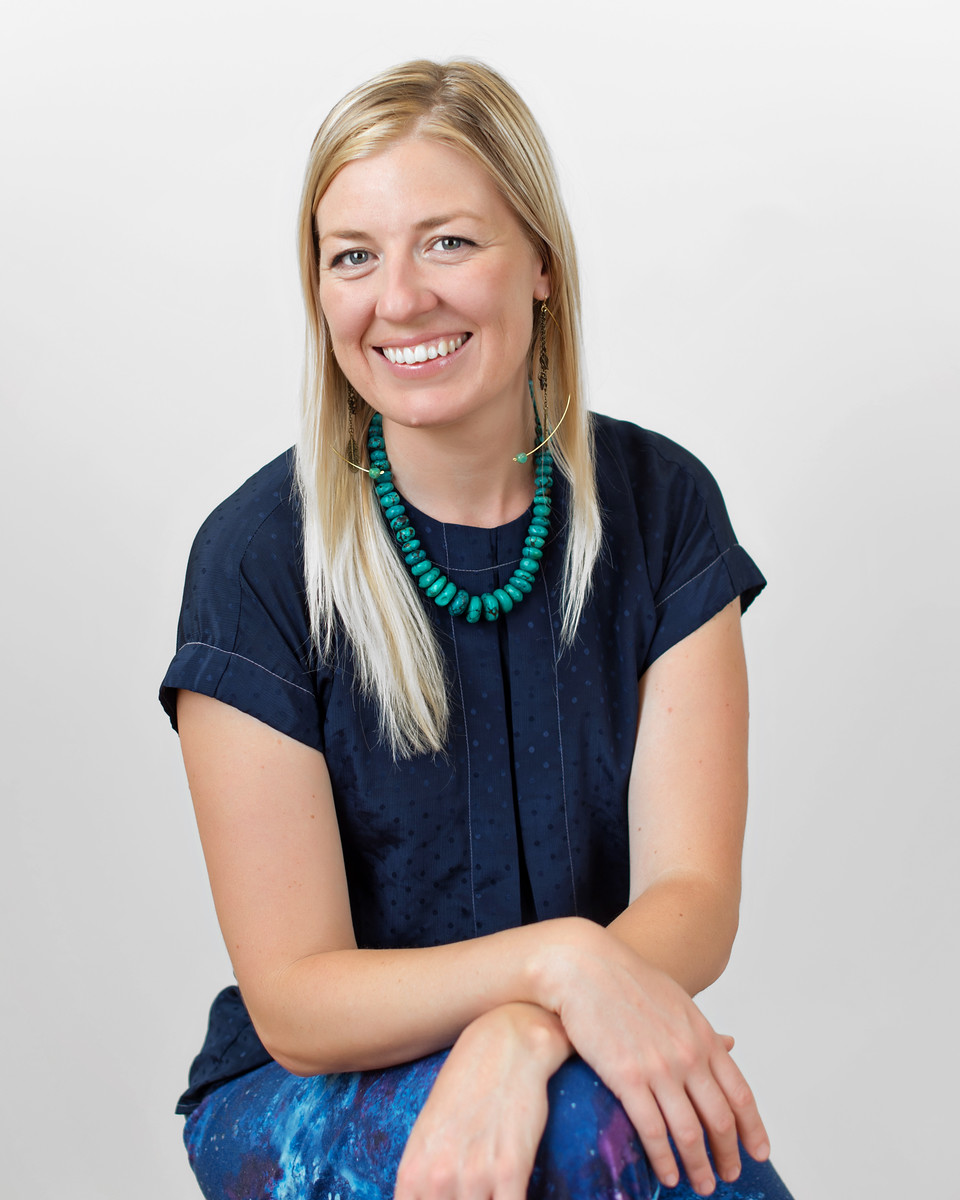 April was a busy month. Chances are you aren't slowing down anytime soon. How about a massage to release that tension in your shoulders & keep you going through the warm summer? You know you could use it.
Lox welcomes Shelagh Leutwiler LMT to the Lox team offering both Therapeutic & Relaxation massage.
After studying at the School of the Art Institute of Chicago, Shelagh Leutwiler moved to Knoxville in 2005 to complete her Bachelor's Degree in Fine Arts, at The University of Tennessee. Upon graduation in 2007, she explored her love of plants and her community by working as an Americorps Member at Beardsley Community Farm from 2008-09. During that time Shelagh also worked as a caregiver for children, which inspired her to incorporate more play, creativity, and patience into her everyday life.
In 2015, Shelagh and her friend Rachel Milford, co-founded The Cattywampus Puppet Council, which creates entertaining performances about regional biota and culture, and teaches children how to make puppets and tell stories with them.  In the spring of 2017 Cattywampus Puppet Council will host Knoxville's first ever community based puppet parade, thanks in part to a Burning Man Foundation Global Arts Grant.
Before Shelagh became a massage therapist, she spent 2 years at Pellissippi State in the pre-nursing program and was accepted to several nursing programs.  She soon realized that nursing would not provide enough hands on time with patients.  Through her job as an office assistant for chiropractor, Dr. Natalie Kurylo, Shelagh gained a deeper appreciation for holistic health care and was inspired to become a massage therapist.  Shelagh graduated from the Tennessee School of Therapeutic Massage in February 2016. She is a member of the American Massage Therapists Association.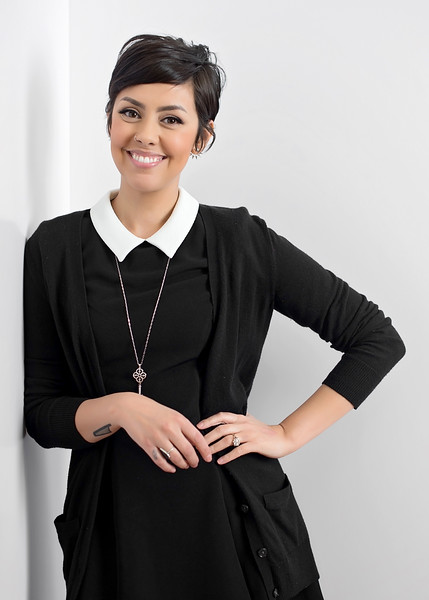 Lou recently moved to Knoxville from Seattle, WA, where she attended the Gary Manuel Aveda Institute.
Before she did hair, Lou was a biologist. While she found that field of study interesting, she felt something was lacking.
Lou has always been passionate about doing hair. Growing up, it started with cutting her Barbie dolls hair and her own bangs, much to her mothers dismay.
As she got older she found herself cutting and coloring her friends hair in their kitchens and bathrooms.
Lou says, "It took me a long time to decide that I wanted to do hair for a living. I have always been fascinated with hairstyling, but I come from a family of academics and there was a lot of pressure to go in that same direction. Biology is wonderfully amazing, but also very linear. There isn't much room for creativity and self-expression when you're looking down a microscope all day. Deep down, I knew I wanted more from my career. I felt that I had to do something grandiose, like become a doctor, in order to serve my community and those around me. Eventually, I realized that I could do something I was passionate about AND channel that into being of service to others. In fact, that's my favorite part about doing hair! Of course I love the creativity of cutting and coloring, but more than that, I LOVE making people feel beautiful, happy and relaxed. Your hair is a huge reflection of yourself. It conveys a part of your personality, tells a story about who you are and can even affect your mood. We all know that a good cut or color can make you feel like a new person! Sometimes I wish that I had become a hairstylist sooner, but looking back, I realize I may not have appreciated it as much as I do now. It truly is my passion and I hope that comes across as great hair for every guest who sits in my chair."
In addition to being passionate about hair, Lou is a long-time vegan and conservationist. She loves that Lox uses many products that are vegan/vegetarian and that the salon is dedicated to recycling and waste reduction.
She says, "What we put in/on our bodies and into our environment is so important. I want to show people that you can use a more natural hairstyling product or color and still achieve great results."
Lou is very excited to join the Lox family and can't wait to have you in her chair!
Call & schedule your appointment with Lou today & receive $10 off your service when you mention this post. 
Offer expires March 31st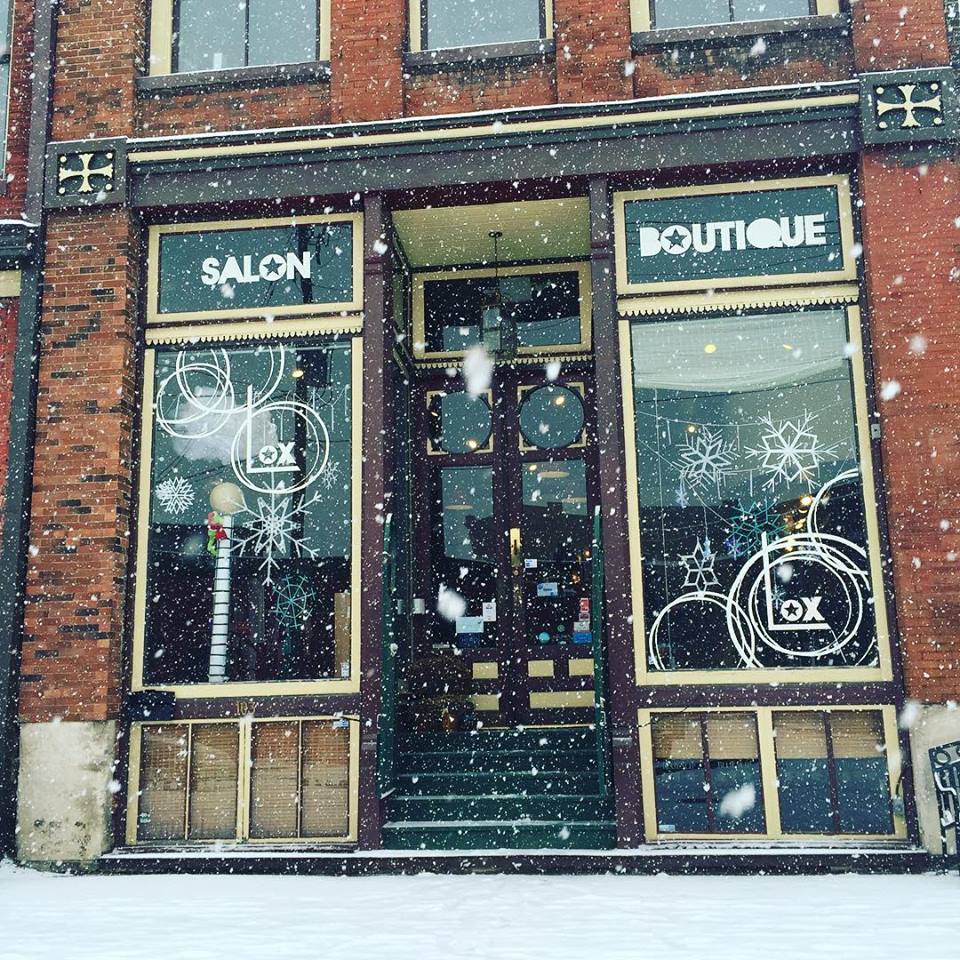 We're having an Open House! Join us this Friday Feb. 5th from 6-8pm & get to know the Lox team and learn more about the services we offer.
Nail tech, Porsche Williams, will be offering Free nail advice, paraffin dips to heal your dry winter skin, and hand massages. Our own esthetician, Katelyn Comer, will be offering a Brow Bar so you can say goodbye to that winter coat & look Spring ready. Thinking about color? Free consultations by our stylists will be offered to help you decide what color (or style) is best for you & help you get an idea on how much you can expect to spend on your new look. Schedule your appointment while you're here & receive 15% off your nail or hair service.
It's also First Friday! Enjoy local artist Hannah Harper's underwater paintings, on display for the entire month of February. Don't forget to Check-In at Lox Salon when you get here & Like us on Facebook if you haven't already. You could win a Free makeover worth over $100! ( winner announced at 7:30pm) Also ,there will be more giveaways & discounts to all in attendance. Hope to see you Friday night!
*The Basement Art Studio will also be hosting Valentine crafts for the kids, & singer-songwriter, Nayeema, will perform at 6pm. Light refreshments will be provided.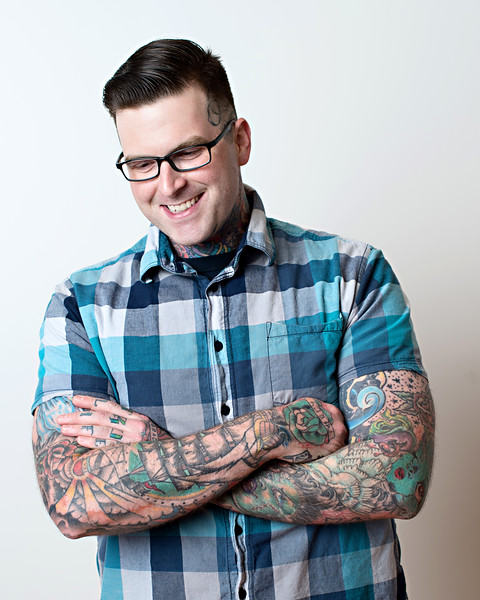 If you have not gotten a chance to read the write up in local newspaper Knoxville Mercury, run out & grab a copy. Ben Miller, Master stylist at Lox Salon, is on the front cover! We are so proud to know such a talented stylist and have gotten to work side by side with him for the last 4 years. As his product company, Anchors Hair Co., continues to grow however it has been harder for Ben to put in the time behind the chair. Pomades are in high demand so Ben has decided to put the shears down & say goodbye to the salon environment, at least for the time being. We hate to see him go, but are so excited for the adventures his new company will bring to him & his family.
If you are one of the lucky to have met Ben and sat in his chair while he works his magic, I recommend stopping in and seeing him one last time before the holiday season. Maybe get an autographed copy of his article. We are so proud of him and can't wait to see what next year brings! Best of luck, Ben!
Here is the link to the article:
http://www.knoxmercury.com/2015/12/09/anchors-hair-company-makes-waves-natural-artisan-pomade/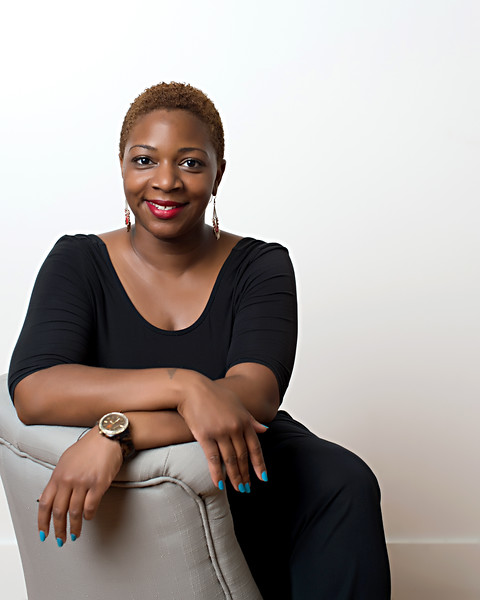 Porsche Williams, Nail tech extraordinaire, keeps us warm & toasty this Holiday Season with her Custom Spa Pedicure.
This full 90min of pampering involves a relaxing aromatherapy foot soak, followed by nail shaping and cuticle care. Next, an exfoliating sugar scrub is applied to replace dry, calloused feet with smooth, soft skin. Finally, detox and destress with an antioxidant-rich moisturizing mud mask massaged into legs & feet, then wrapped with a hot towel for the full spa experience.  Finish with the polish of your choice and you are as good as new!  A complimentary adult beverage is included and a warm neck pillow to ensure you fully relax and unwind.
Beat the winter blues by calling to schedule your Spa Pedicure toady!
This past year we have seen a lot of growth here at Lox Salon. We have welcomed 2 new stylists, Melissa Duda & Chelsea LeBlanc, and a new front desk manager, Justin Roberts. We have celebrated 2 weddings and a birth. We have expanded to include a nail station and a massage room.We have added a whole new line of all natural Mens' products. 2015 has been a good year for changes. With all that change, however, comes the bad with the good.
In recent months, we had to say goodbye to two amazing employees: Mandi Lawson ,LMT and Megan Moskowitz, Stylist & Educator. We were sad to see them go but excited about the opportunities they had been offered to expand in their careers.  Megan is now a Salon Manager, as well as, Educator for Eufora Haircare back in her hometown of California. While Mandi, when she is not busy massaging for UT's athletic team, she can be found working part time at Meadow Sweet on Gay St. We miss them both and the wonderful, positive spirit they contributed to the salon environment. We congratulate them both on their successful careers and wish them the very best!
Miss you Guys!-The Lox Team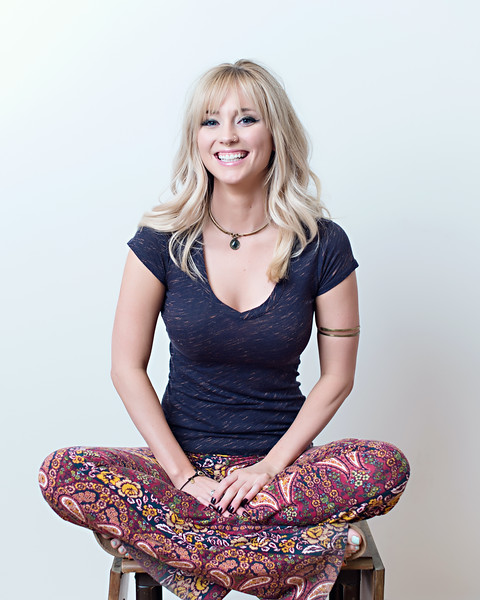 Earlier this month 4 year Lox stylist, Liv Halcomb, came to me with a proposition. She loves her job but needed another creative outlet. We often have photo shoots with the team and sponsor charity events at the salon, but she wanted to combine the 2 & host them more often. What we needed was a Creative Team & she wanted to lead it. I couldn't be more excited or proud. Lox had expanded to 14 employees in the past year and that can be hard to manage. Here was someone who was willing to take on that challenge, & was eager to do so. I gave an enthusiastic, Yes!
If you have not had the pleasure of getting to know Liv personally, here are a few questions she was willing to answer about herself & her newly acquired position.
Lox: How long have you been in this industry?
Liv: 6 years
Lox: How did you first get inspired to pursue a career in the hair industry?
Liv: I've always been an artist and I thought going into this industry would be a great way to translate art into a career. 6 years later I love my career even more than I could have imagined I would.
Lox: What made you decide to start a Creative Team at Lox?
 Liv: I've always been intrigued with the artistic side of doing hair, and over the years I've become very passionate about photo shoots, fashion shows ect. I love having a vision and making it come to life! Working with such incredible stylists in such a creative atmosphere, I know when we all put our minds together the outcome will be amazing. I'm really excited to see all the wonderful things we can create!
      Also, another goal I had in mind in starting this team was to use our talents to give back. I'm very excited about opportunities the Creative Team will have not only artistically but also being able to combine our abilities to raise money for local charities. So you can look forward to some pretty fun events with the Lox team in helping to raise money for some wonderful charities in our wonderful community!
Lox:What or Who inspires you?
 Liv:As cliché as it sounds, nature really inspires me. I love seeing all the colors, how they are constantly changing, and all the textures you can find in nature. I feel really inspired to translate those textures and colors into hair. In fact, the first photo shoot the Creative Team is doing is inspired by elements of nature. (Make sure to look for it this winter!) I'm also inspired by fashion and culture, the visual aspects of movies, and so many different artists. Peter Max is one of my very favorite artists.
Lox: How do you see yourself growing individually and helping those around you?
 Liv: I think heading up the Creative Team will really push me creatively and help me to stay inspired by everything that's around me. Having that mindset will really carry over to working with my clients and giving them the best of me! I also think working together as a team will really help us grow even stronger as a salon. I'm inspired everyday by the other stylists at Lox and hopefully I can inspire them too!
Lox: How do you see your clients accepting this new role? (what changes can we foresee?)
 Liv: I have the best clients! They can expect me to be even more inspired and excited to give them my very best. Not only am I now the Creative Director at Lox, I've also been promoted to Master Stylist,which means my services will increase by $5. I'm really excited about all the new changes in my career and I think my clients will be too.
Lox: What was your most outrageous/exciting moment at work?
 Liv: There are many exciting moments in the salon industry. You get to be a part of others' lives, and thats always exciting. Often you are the first to hear of exciting news in their life & are there to help them prepare for the most important events in their lives; proms, graduations, marriage proposals, weddings, new babies, interviews and jobs promotions. You are there for it all. I love being a stylist and being a part of my clients' lives!
      As for outrageous moments I've had plenty of those as well but we shall save those stories for another day 😉
Lox: Anything else you would like to add?
 Liv: I am so excited to be starting the Creative Team at Lox and to work with such wonderful people on my team! I love Lox and I love being a part of the Old City community. Everyone can look forward to seeing some really awesome things to come from the Creative Team at Lox.