Category Archives
"Uncategorized"
Winter is finally here and she is going to be sticking around for a while. With colder weather comes drier hair, skin, and nails. It's a burden we all battle but Lox is here to help! This winter season, we are offering essential oil treatments. Lavender, rosemary, tea tree, and peppermint go a long way!
Dry scalp? We have two essential oils scalp treatments to choose from. One utilizes rosemary, peppermint, and lavender to promote healthy scalp and hair growth. The second, uses tea tree to encourage a healthy scalp and immune system. Both options treat and prevent scalp psoriasis and dryness.
Dry hair? With the help of a conditioning treatment and argan oil, your hair will be back to normal. Our Neumoisture Intensive Masque uses Jojoba, grape seed, and yarrow extract to give your hair the moisture it's been craving. Meanwhile, our Neusmooth Revitalizing Masque uses quinoa protein, horsetail extract, and marula seed oil to strengthen and smooth your hair. Either option will leave your hair feeling soft, fresh, and revived. Neurepair Argan Oil Treatment will take care of your hair before blowdrying or on already dry hair. Argan oil, rose hips fruit extract, and green tea extract hydrate, repair, and reduce breakage.
Dry hands or feet? Our fabulous manicurists will freshen and rejuvenate your nails, hands, and feet with the power of peppermint and rosemary. Their oils and scrubs will relax you while renewing your skin so you can have a fresh and calm holiday season.
Though we have options for dry skin, hair, and nails year round, these specials are only for this winter season! Let us take care of you for the holidays!
This upcoming month, our featured product will be the Neuma Body Bar! Crafted from organic olive oil, cocoanut oil, and shea butter, this hydrating hand cut bar is soothing and calming to the senses while turning your bathroom into a spa. You already know we love Neuma and we want you to fall in love too! Mention this blog post and you will receive 10% off a Body Bar!
Gift giving season is upon us, and we have gift sets available as well! Stock up while you can!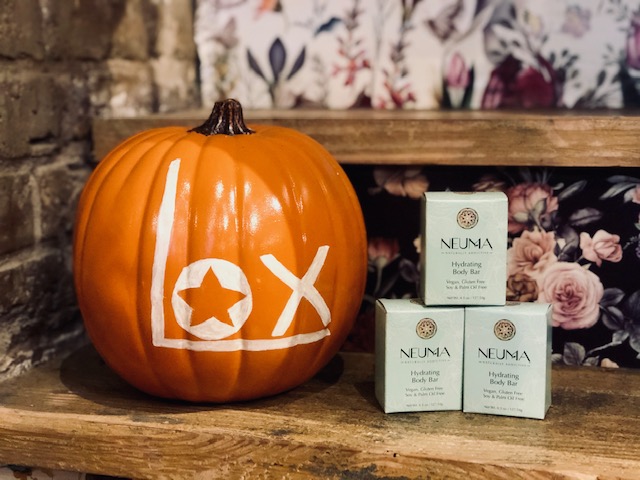 Neuma is a product line that highly prioritizes being green and transparent about their ingredients. They are proudly free of all of the top bad ingredients that are common in hair products and full of all the good ones! They formulate without 13 different classes of ingredients that are known or suspected skin sensitizers, endocrine disruptors, carcinogenic, damage the environment, contribute to climate change or otherwise compromise your hair health or the planet. Neuma uses the highest quality of essential oils, extracts, vitamins, and proteins to keep your hair and the planet as healthy as they can. All products are vegan, cruelty free, PETA approved, certified organic, and gluten free. Not only are the products inside the bottles eco friendly, but the bottles themselves are too! All packaging is 95% recycled and recyclable. Staying true to their mission, their state of the art facility uses 100% wind power offset.
We currently carry the full Neuma product line which now features three skin care products. We are proud to carry such an amazing product line from such an innovative company. Need more info? Feel free to ask us or go to their website at neumabeauty.com.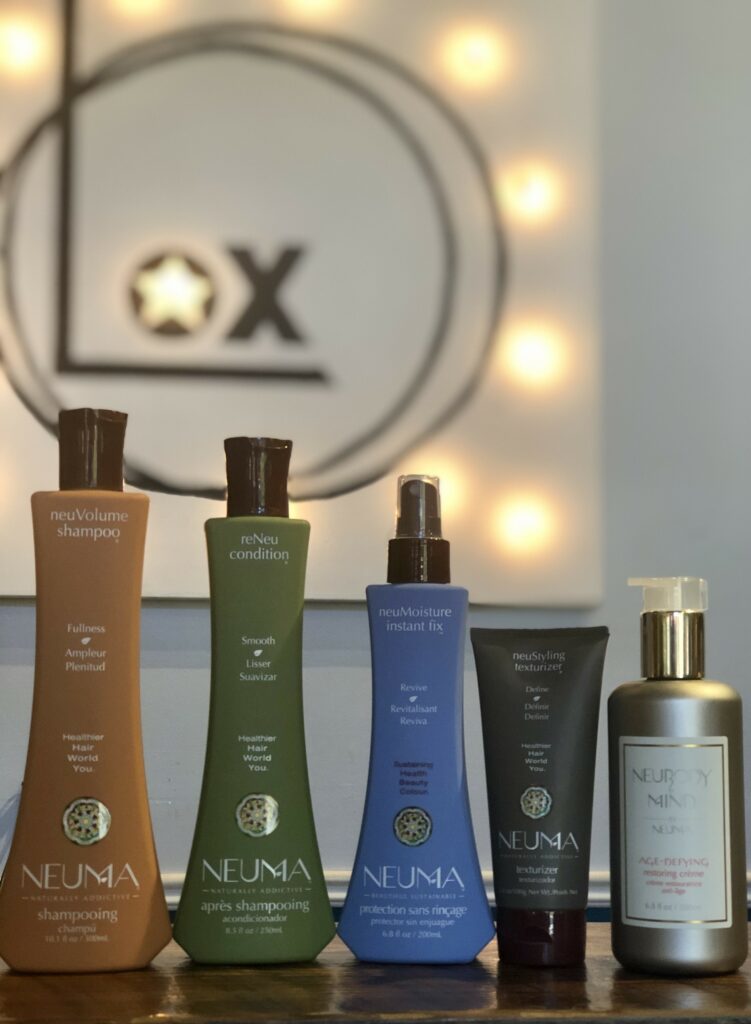 We <3 curls. Curls rock. However, not everyone gets them. Here at Lox, we know the importance of not only good products but also a great haircut to keep those tresses tamed.
Our newest stylist, Corin Rosa, loves curls & knows how to successfully manage them with our Eufora Curln line. Whether it's trying to achieve more bounce to your style, or control the fly-aways on next day hair, we got you covered. Often times it's just knowing your hair type & what product works best with your style. Let's start the conversation!
So in other words, if you have textured hair & have yet to find your forever stylist, come see Corin. She'll hook you up with the cut of your dreams & school you on the right products for your hair type. Mention this post for 10% off your product with your hair service when you book with our curl specialist.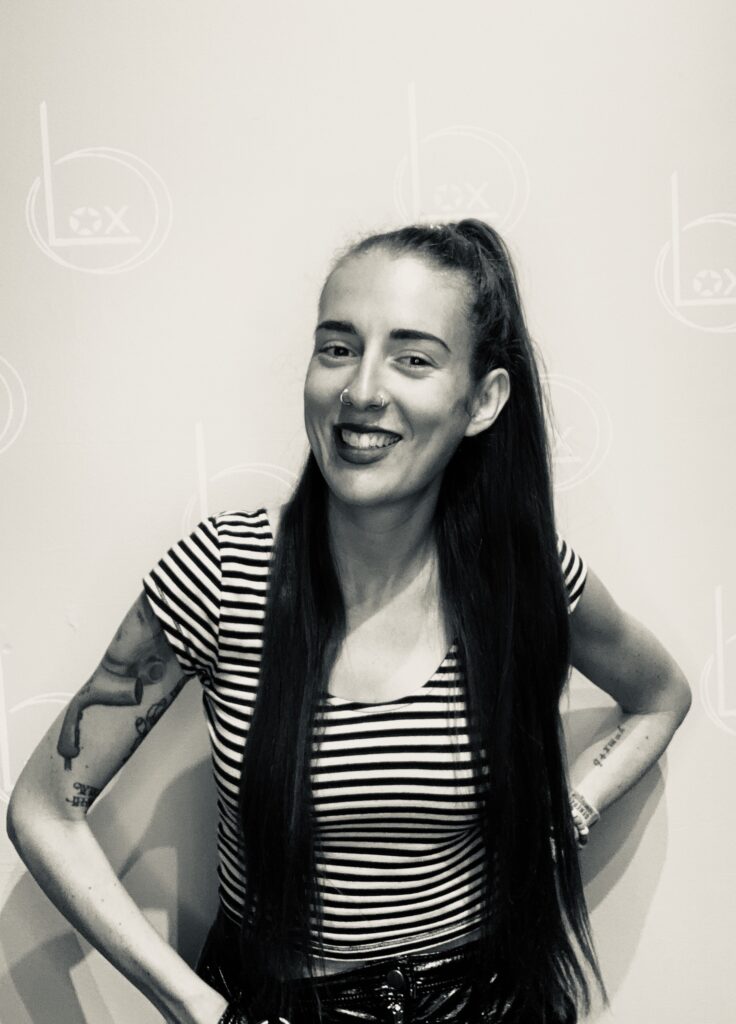 As Lox continues to grow & expand, we look forward to new things along the way. One of these things we realized that needed some revision was our menu of services & online booking.
We are excited to now be able to bring you package bundles, as well as, services a la carte for ease of booking. We know your time is valuable, which is why it is important when booking that you are aware of the amount of time it takes each stylist to do each service. Their price will reflect the demand of their time.
Please also be aware that due to previous issues with booking, we do require that all color services over an hour have a credit card on file before making a reservation. We appreciate a 24 notice if you know you cannot make your appointment. There is a $50 cancellation fee for reservations that do not show up for their appointment. We apologize in advance for the inconvenience.
We are so excited to announce the Grand Opening of our Barbershop in conjunction with our 13th Anniversary this month!
Stop by on Friday the 13th between 9am-8pm & celebrate with us.
Lox Barbershop is located directly below the main entrance to Lox Salon, therefore easy to find. During our celebration Friday, Lox Barbershop will be offering $13 men's cuts all day. First come first served. No appointment necessary.
We also will have Vegan treats, cocktails, mocktails, door prizes & a chance to win $130 in Lox services as well as a gift basket full of 13 bath & beauty products.
All products are 13% off on Friday & Neuma products are buy 2 get 1 Free!
Thanks for all your support over the years & we can't wait to party with you on Friday the 13th!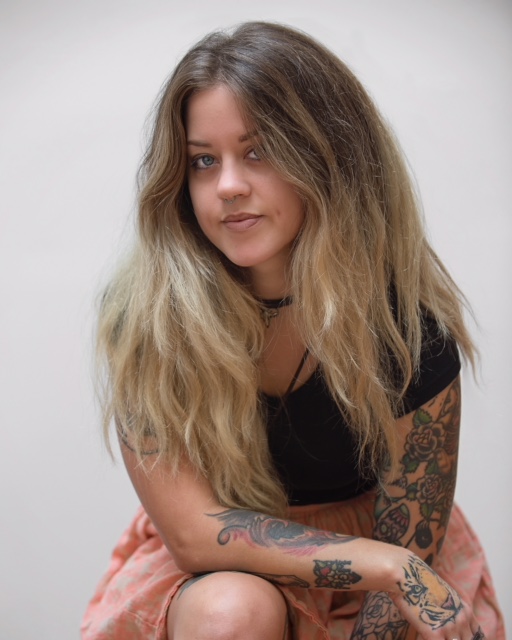 Andrea is our newest addition to the Lox fam but not new to the game. Her style is bada$$ & she is booking up weeks in advance due to her mad talent.
You can follow her on Instagram at www.instagram.com/peaceloveha1r/  & see what she is all about. Here are a few more details about her life…
Home town: San Diego
Specialties: All coloring especially vivid colors and short cuts
Past times: Getting tattooed
Coffee drink: Green Tea from Java
Movies: American Psycho, Natural Born Killers, Urban Cowboy, Anything Clint Eastwood
TV: Sci-fi, The Office
Hobbies: Painting, make jewelry, anything crafty!
Food: Mexican food and every other kind of food
Music: All kinda of metal or punk. Music your mom doesn't like.
Pets: Lemmy the dog
Fav Quote: "That's what she said" – Michael Scott
Call & schedule your hair appointment with Andrea today! #523.5LOX
It's 2018 & it's off to a cold start! We hope you all enjoyed this past holiday season & are keeping warm & cozy. It was great to see everyone for their holiday styling & were thankful for all the holiday cards we received. You guys rock!
The month of January is not only cold, but seems to slow down for us here at Lox Salon. This year our Resolution is to use that down time to focus on education & photo shoots. That being said, we need models to help us in our classes & makeovers. Are you looking for a new style? Want to reinvent your color? We could use you!
Send us a photo of yourself & a brief description of your lifestyle. Let us know if you are looking for a new haircut or color & let us do the rest!
We hope we can team up with you & make this year the best You ever!
*All services rendered will be discounted at a rate of 50% off
*Photos will be used for blog posts, social media, & magazines.
Email: loxsalon@gmail.com
Jade Flanigan: Salon Manager, Master Stylist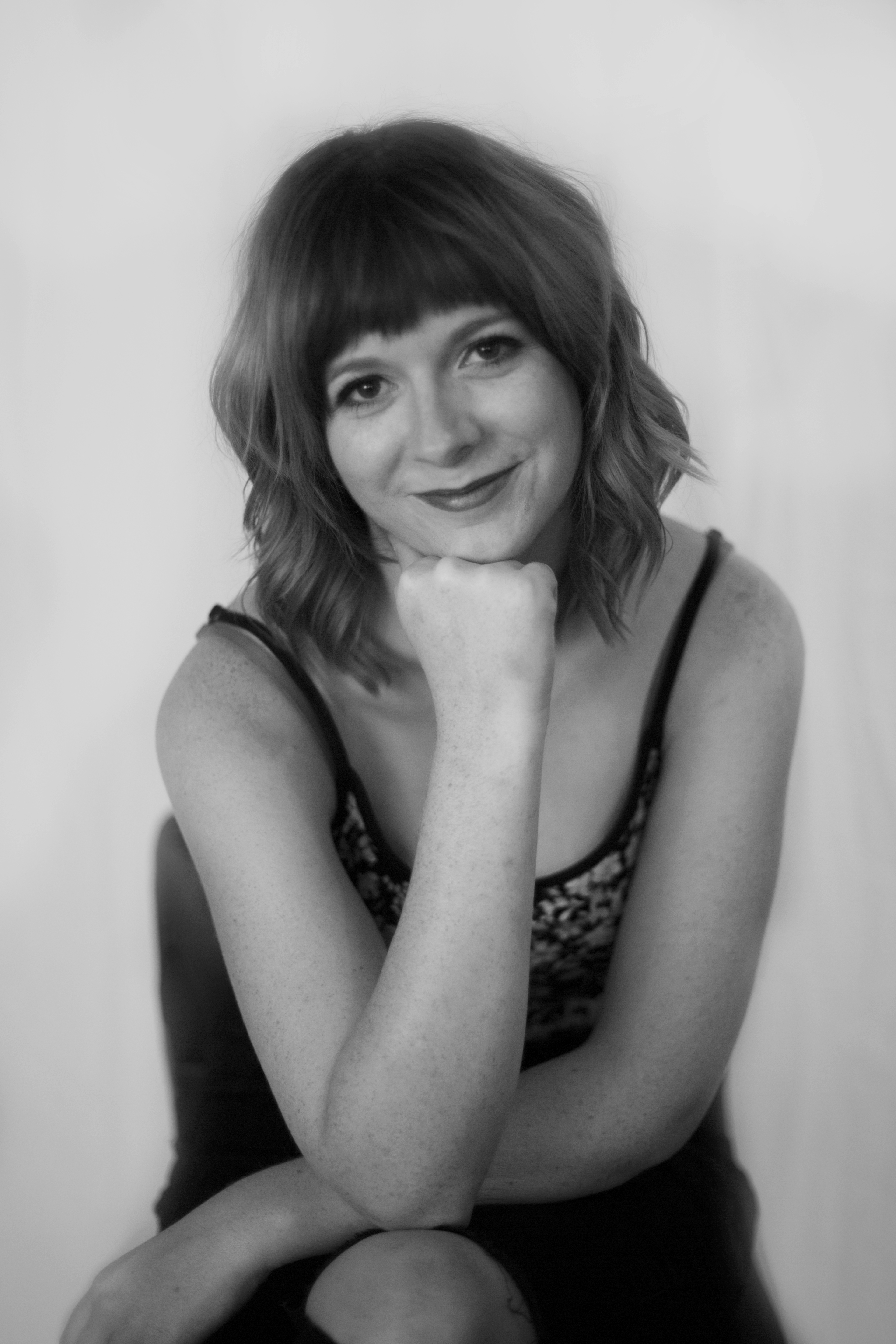 Hometown: Knoxville, Tn
Specialties: Short hair, barbering, braiding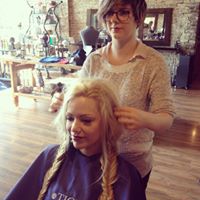 Past times: reading, cooking, crocheting, shows
Coffee drink: dirty chai with an extra shot from Java
Movies: What We Do In The Shadows, Brick, all Star Wars, & all Muppet movies
Tv: Game of Thrones, Parks & Rec, X files, & Buffy
Food: Tacos, Pizza, Shrimp, sushi
Music: anything a dad would listen to on a boat
Pets: 2 cats, Joey & Chandler-they are brothers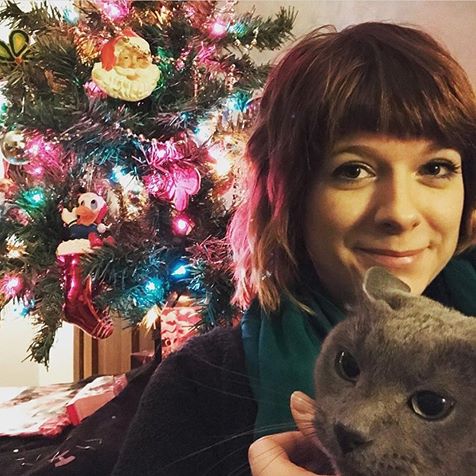 Book today! Ask for Jade.
Lox Salon is one of the top salons in Knoxville not only because we offer amazing hair & beauty services, but also because we give back. As an environmentally conscious salon, Lox is a proud partner of Green Circle Salons which enables our salon to recycle used hair foils, hair clippings, & even unused hair color which in turn helps us lower our impact on the environment. By supporting Lox, you are also supporting your environment & the planet.
Fun fact: GCS has helped divert over 2,000,000 lbs of salon waste from landfills & waterways since 2009! Learn more about Green Circle here: https://www.greencirclesalons.ca/
We are proud to be a certified sustainable salon & we thank you for your continued support.
So the next time you need a hair cut, think about being able to clean up oil spills with your freshly trimmed locks & give us a call.