Category Archives
"Uncategorized"
We can't go home with you but our products can! We appreciate your support during this time & can't wait to see all your lovely faces again soon!
Click Here to purchase Gift Cards & support your #loxstars
Click Here to purchase Neuma products, as well as KeraColor color conditioners, and Style Edit temporary root touchup.
Click Here to purchase Eufora products and be sure to choose Lox as your partner salon and use the code EUFOR217 for a Free gift with purchase!
Due to the growing concern regarding the health of our team & our community, we will close after this Friday for the rest of the month of March or until further notice.
If you are feeling ill please stay home this week & we ask our team to do the same. You can still schedule your hair appointment with our stylists this week by calling or booking online. You can still save on our buy 2 get 1 free deal as we will offer curbside pickup this week, so stock up!
To help our Loxstars & their family during this temporary closure, please consider buying gift cards in the amount of your missed service to be redeemed once we reopen.
Thank you for your understanding. We hope everyone stays healthy and safe during this time & we look forward to seeing you all soon!
With the spread of the coronavirus, we are taking necessary precautions to keep everyone stylish and safe. We request that if you are feeling ill, to please reschedule your appointment as soon as possible. We will be as accommodating as we possibly can with any rescheduling. We will be waiving the cancellation fee at this time. Please note that we are taking extra precautions with cleaning in the salon and between clients. At the end of the day public health and safety are our main concerns. At this time hour hours may fluctuate as well. We will do our best to keep everyone as up to date on any changes. Thank you for understanding and please contact us if you have any questions.
As a society and as a salon, we love hair color! Light, dark, rainbow: we love it all! There are unfortunate realities when it comes to color though. At the end of the day, you are putting strong chemicals on your hair and altering it on a molecular level. As intimidating as that may sound, color doesn't have to be a scary or damaging process. There are several guidelines you can abide by if you color your hair to protect it and keep it as healthy as possible.
Regular hair cuts! Trimming your hair on a regular schedule will help prevent breakage on your ends and prevent breakage from moving up your hair strands. 6 – 8 weeks is recommended.
Cool water! Rinsing your hair with cool to cold water will preserve your color longer and will be more gentile on your hair. Hot water opens your hair's cuticle letting your color fall out and making your hair more susceptible to breakage.
Color safe shampoo and conditioner! Using the right products will go a long way with your hair. We provide color safe shampoos and conditioners during your service and we have several options available for retail from Neuma and Pulp Riot.
Conditioning mask! Last but certainly not least, we recommend during your color service to also receive a conditioning mask. It's as simple as sitting for an additional 5- 10 minutes at the shampoo bowl! You can also add a conditioning treatment onto a hair cut appointment or even a blowout appointment. For this service we use Oligo Blacklight Intensive Replenishing Mask. Specifically designed for color treated hair, this strengthening mask uses the power of argan oil and 11 amino acids to moisturize and repair while also increasing shine and color retention. It will bring life back into your hair! Love it and can't get enough? Not only is this mask available for purchase but it is also our March product of the month! Buy this mask during the month of March and receive 10% off!
You love your colored hair, so act like it! We want to help you have your dream hair so book a conditioning treatment asap! You can do so by calling, email, or the Book Now tab above.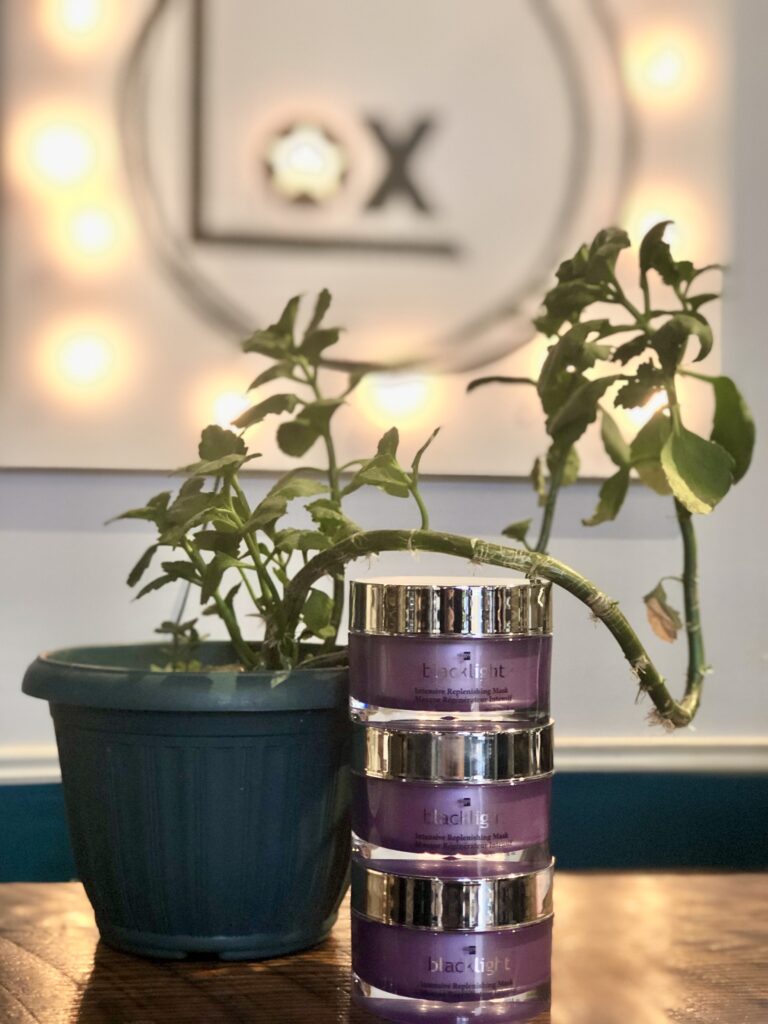 In the beauty world it can be challenging to find a vegan version of every product you need. A smoothing treatment that doesn't contain keratin from an animal and that actually works is a rarity. After research and trial runs, we have found one that we absolutely love and clients are loving too! Introducing OXO Organic Smoothing Treatment! Formaldehyde, ammonia, and sulfur free; this smoothing treatment is the healthiest choice for smoother, straighter, and more manageable hair. While anti-bacterial and anti-static, this treatment also moisturizes and rebuilds your cell structures.
Being a vegan salon is a priority for us and we are so happy to be able to provide these services to our community.
For before and after photos, visit our instagram! @loxsalon
For more information or to book an appointment, call, email, or go to the Book Now tab.
We love more than just hair, nails, and makeup at Lox. We also love fashion, giving back, and our planet! Mark your calendars now for a very fashionable Earth Month!
Saturday April 11th we will host our semi annual spring Clothing Swap! Bring in your gently used clothing and swap with other Knoxville fashionistas. All clothing that is not claimed at the end of the evening will be donated to the Knoxville women's shelter. This event is a great way to reduce, reuse, recycle, and socialize! We love getting to connect with Knoxville ladies so bring a friend and make a girls night out of it! For more details, head over to our Facebook page!
Sunday April 26th we will be participating in the incredible third annual Catwalk for Water fashion show! Hosted by Douglas J Aveda Institute, this event gets more impressive every year. Enjoy a pre-runway concert with The Young Fables, some of Knoxville's best vendors, and a delicious spread of hors d'ouvres. Created solely from recycled materials by local stylists and institute students, the runway looks will impress and inspire you. As if it couldn't get any better, 100% of the proceeds benefit Tennessee Clean Water Network! Tickets are available on Eventbrite, at the Douglas J Aveda Institute, or at Lox! For more information you can go to the Catwalk for Water Fashion Show: Hydro Culture Facebook event.
Celebrate Earth Month and Earth Day turning 50 this year by joining us for these fun events and stay tuned to find out what else we will be doing this April for our planet!
You may already know here at Lox we make our color magic with Pulp Riot semi and permanent hair color. But did you know that we use their shampoos and styling products too?! Pulp Riot is a newer company that is constantly growing. In the last few years they have really shaken up the beauty industry. We love that they have grown to include styling products over this past year. Pulp Riot products are always vegan and cruelty free just the way we like it. You can give the beginning of your hair routine a fresh start with three different shampoos, two conditioners, and an intensive mask. Then achieve the look of your dreams with any of the eight stylers and four finishing products. Does your day two hair need a freshen up? Theres even a dry shampoo.
For the months of January and February, if you buy a Pulp Riot shampoo and conditioner, you get a free styling product! So come in. Get a service or two. Ask your stylist about Pulp Riot and get the products you've been missing.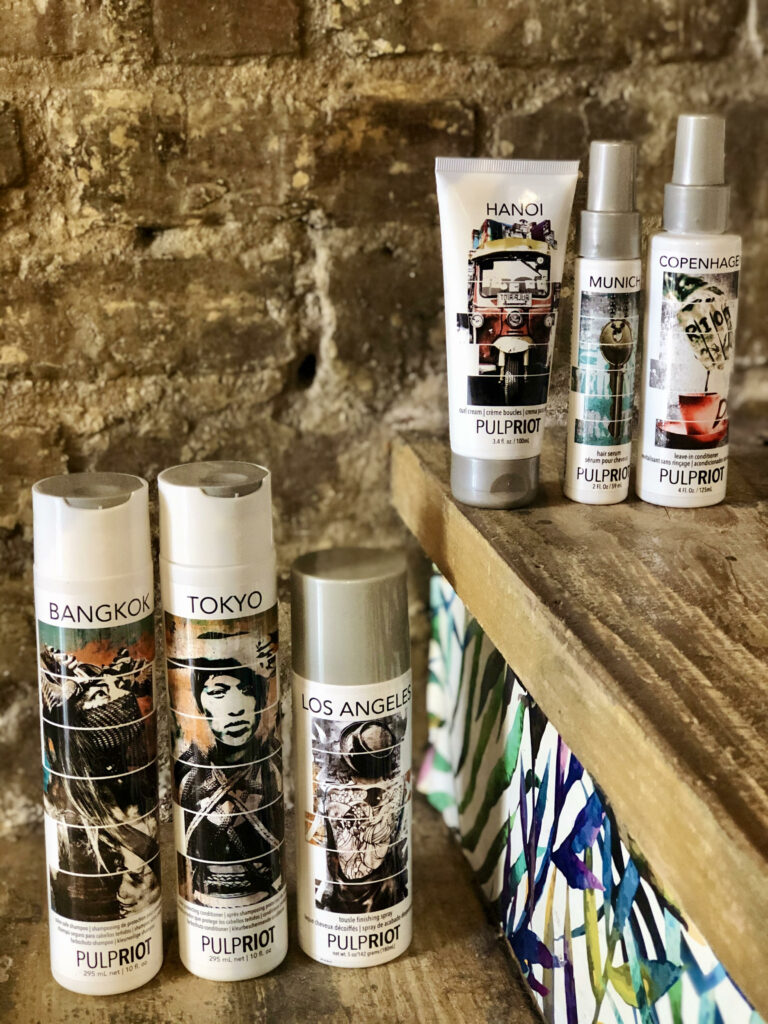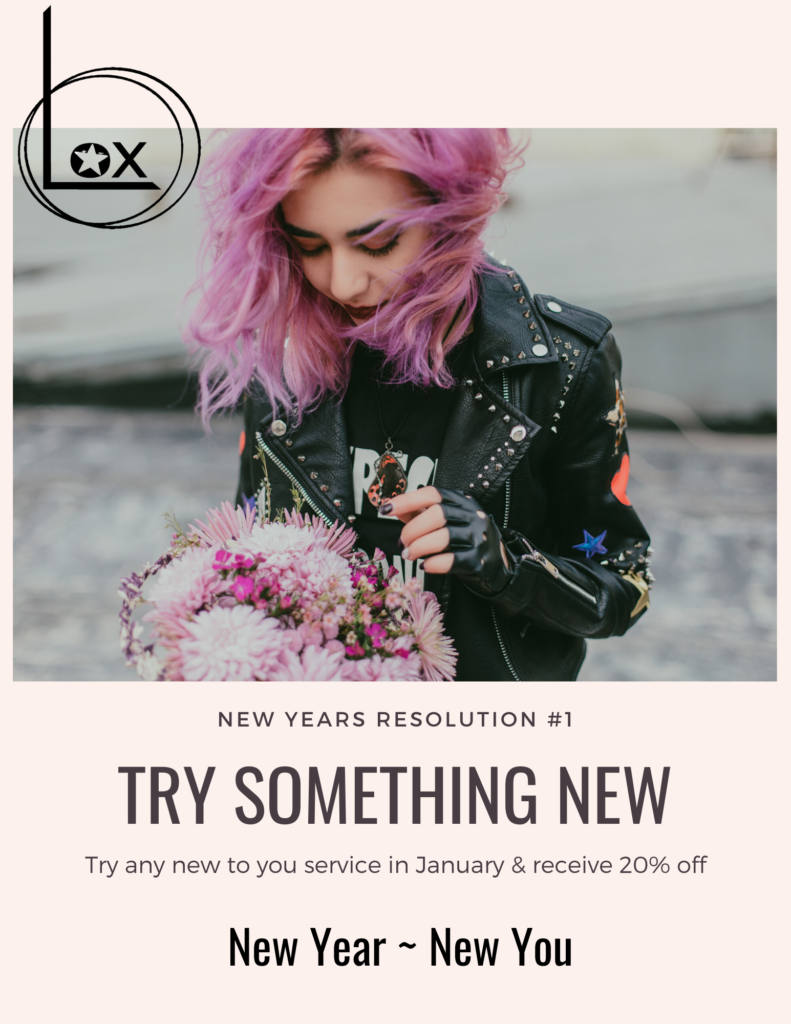 Lift your spirits and your hair this winter with Neuma Neuvolume shampoo. Sulfates? Never! Plant extracts and essential oils? Always! Neuvolume shampoo contains a perfect blend of pomegranate extract, shea butter, and apricot kernel oil. These amazing oils add body, movement, and volume while preventing breakage, extending your color longevity, and adding shine. This shampoo also has anti-static properties which is extra beneficial during cold weather. Neuvolume shampoo is one of our favorite products that really gets the job done. Not to mention it smells of vanilla, patchouli, and white fennel! Mention this blog post and receive 10% off Neuvolume shampoo!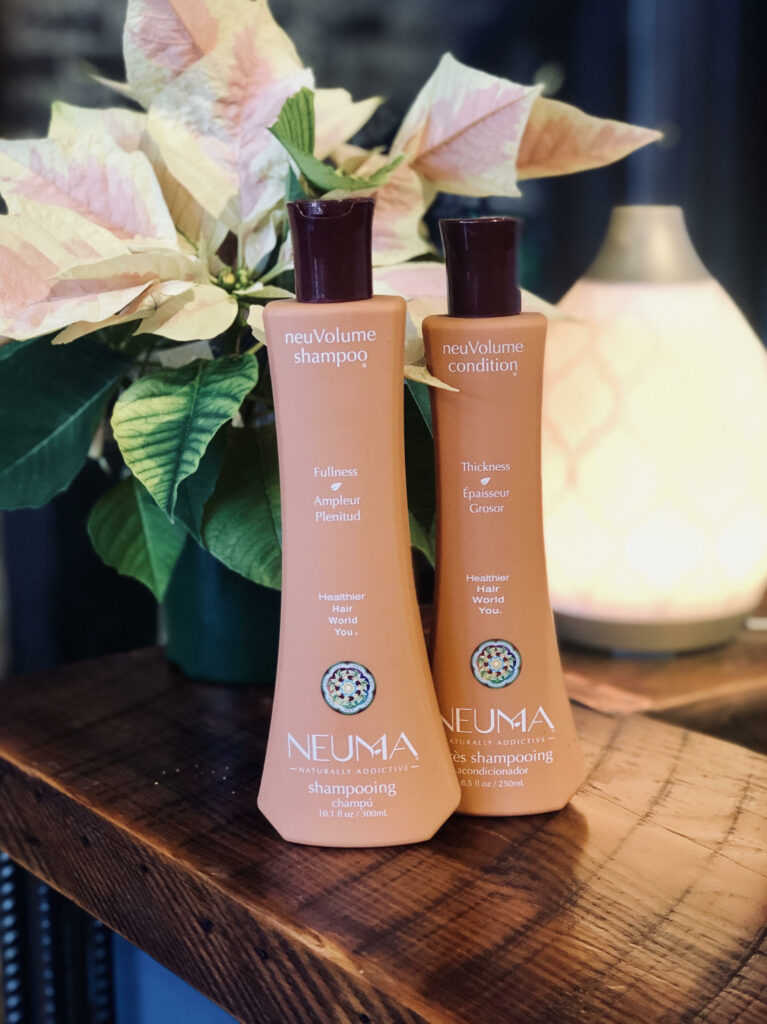 Winter is finally here and she is going to be sticking around for a while. With colder weather comes drier hair, skin, and nails. It's a burden we all battle but Lox is here to help! This winter season, we are offering essential oil treatments. Lavender, rosemary, tea tree, and peppermint go a long way!
Dry scalp? We have two essential oils scalp treatments to choose from. One utilizes rosemary, peppermint, and lavender to promote healthy scalp and hair growth. The second, uses tea tree to encourage a healthy scalp and immune system. Both options treat and prevent scalp psoriasis and dryness.
Dry hair? With the help of a conditioning treatment and argan oil, your hair will be back to normal. Our Neumoisture Intensive Masque uses Jojoba, grape seed, and yarrow extract to give your hair the moisture it's been craving. Meanwhile, our Neusmooth Revitalizing Masque uses quinoa protein, horsetail extract, and marula seed oil to strengthen and smooth your hair. Either option will leave your hair feeling soft, fresh, and revived. Neurepair Argan Oil Treatment will take care of your hair before blowdrying or on already dry hair. Argan oil, rose hips fruit extract, and green tea extract hydrate, repair, and reduce breakage.
Dry hands or feet? Our fabulous manicurists will freshen and rejuvenate your nails, hands, and feet with the power of peppermint and rosemary. Their oils and scrubs will relax you while renewing your skin so you can have a fresh and calm holiday season.
Though we have options for dry skin, hair, and nails year round, these specials are only for this winter season! Let us take care of you for the holidays!