You've probably heard that Lox is a zero waste salon but what exactly does that mean?
Through Green Circle Salons, we are able to recycle our salon waste that typically would go into a landfill. How do we achieve such a task? We keep the materials separate then ship them to Green Circle Salons. It's that simple! Hair clippings, foils, used color, color tubes and other beauty materials are being recycled to help keep our earth beautiful. Green Circle is the world's first and North America's only sustainable salon solution of it's kind. Lox Salon was the first Knoxville salon to partner with this amazing company.
We love hair, the Earth and you! When you are get pampered at Lox you can feel good about being less wasteful.

Beards may seem like an easier option than shaving but they still need extra love! We have some awesome tips and products to help you out.
Before you shower, brush your beard out. That will detangle the hair and breakup any dry skin or build up. Once you are ready to shampoo and condition your hair, add your beard into the routine! It's easy to forget that your beard needs that kind of love too. After its all fresh, clean and moisturized, you can comb it and dry it with a blow dryer or let air dry naturally. Beard hair can be very thick, coarse and curly so moisture is going to be your beard's best friend. Products like Anchors Aweigh Bearded Sailor Beard Oil and Bearded Sailor Beard Balm will help with that! Last but not least, beard trims are a vital part of beard care. Not only can beards get split ends but they can also get unruly. Regular trims will help with controlling the shape you want and maintaining its health. Proper care will keep you and your beard looking trendy and groomed rather than scraggly and sloppy.
We love your beard and want you proudly showing it off!
Sun, sand, wind, water. These are things we may love at the beach, but our hair doesn't. If you are going to the beach for vaca or if you are constantly living it up on the lake, we have a few tips for you to take care of your lovely locks.
Hair is very absorbent and salt water is very harsh on the hair so before you get into water, pour fresh clean water over your hair. Your hair will absorb the clean water instead of the ocean, lake or pool water. That way you are not getting any harsh chemicals, minerals or grime into your hair.
Whether your hair has been colored or not, the sun will lighten your hair color if you are outside for extended periods of time. Hats are your hair's best friend to keep it safe from the sun, but if hats aren't your style, our entire Eufora product line is UV protective.
Tangles and tears taking over? Use a conditioning treatment and a wide tooth comb to get you back to where you need to be! Moisture shampoos and conditioners are ALWAYS a good idea anyway. To try to prevent tangling, a french braid will help keep your hair in place.
The beach doesn't have to ruin your hair! Just a few easy tips and tricks and you can keep your hair nice and healthy!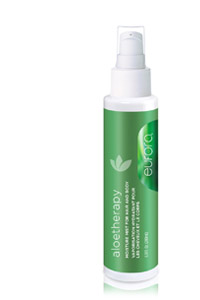 The southern summer heat is upon us and we can not get enough of our Eufora Aloetherapy collection! This month we are focusing on our Moisture Mist for Hair and Body. It is versatile,  easy to use and smells good! It is perfect for after a day in the sun. Our Moisture Mist is made of only the best ingredients.
Including:
Certified organic aloe stem cells to calm and smooth irritated dry skin
Oats to calm redness and itch
Waterlilly to provide instant hydration and vitamin C
Panthanol to provide strength and shine
Tri-sugar blend for added strength prevention of moisture loss
To use:
Spray generously all over hair and skin post shower
Can be used more liberally over irritated or sunburned skin
The Aloetherapy Moisture Mist is our product of the month because it is one of our favs and we want to make sure everyone knows about it! If you come into the salon and mention this blog post you will receive 10% off the Moisture Mist!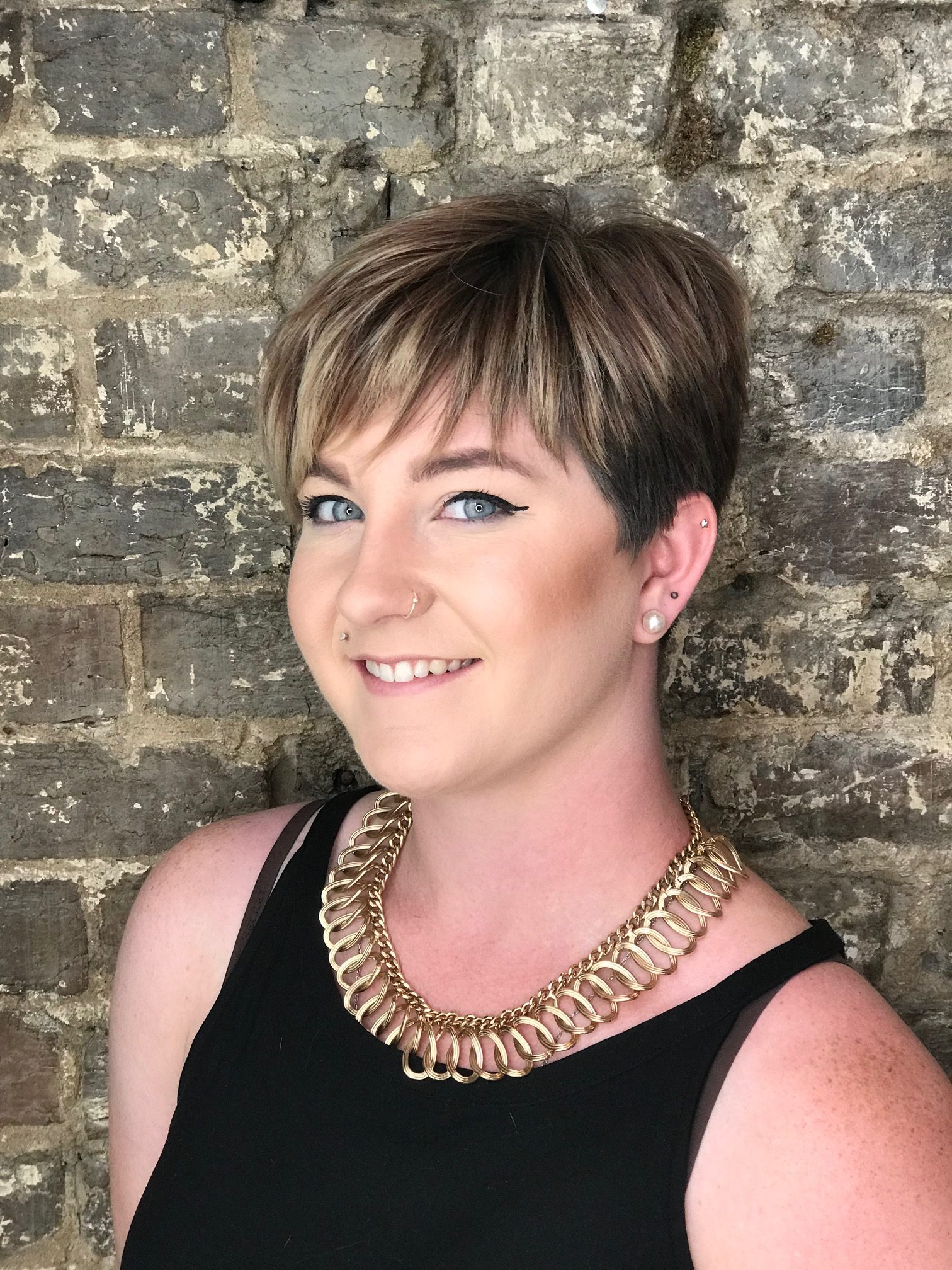 We've done it again & hired a new-t0-Lox stylist, but she is not new to the industry. Alillie Brady joins us as our newest team member & we are excited to show you all she has to offer.
Alillie loves working with short hair, such as men's cuts & pixies. She also is pretty skilled when it comes to tight fades & shaved designs. So of you are looking for some summer hair art, book with Alillie.
Here are some more details to help you get to know our latest catch:
-Originally from Michigan
-Favorite coffee drink: honey lavender latte. "Coffee is my life."
-Her babies: a Husky named Xena & a cat named Bruce
-Favorite animal is a shark. (She has a shark tooth tattoo even)
-Favorite quote: "Love & be loved in return"
-Pasttimes: Monthly poetry slams.
We are thrilled to have another addition to our ever growing Lox fam & we hope you stop by to welcome our new members!
Minor Arcana- New Pyrographic Sketches by Nick DeFord & Steph Untz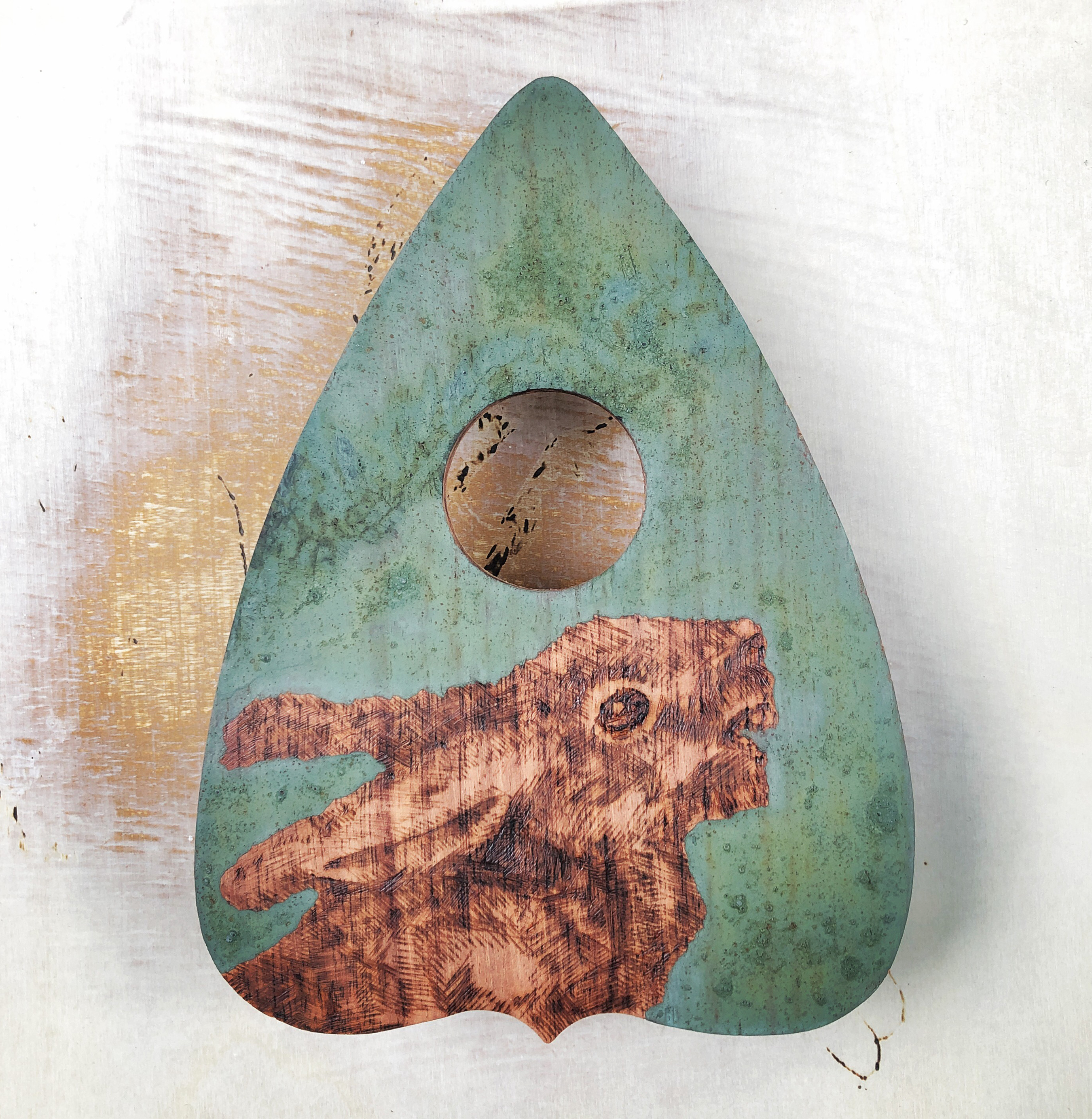 Join us from 6-8pm this Friday July 6th for an art opening reception for these 2 amazing local artists. A portion of the proceeds from the night will support Arrowmont School for Arts & Crafts located in the Great Smoky Mountains. Learn more about classes & how to donate here, https://www.arrowmont.org/about/
All ages are welcome to this Free event & we encourage everyone to check out the Downtown Art Walk that occurs each month. Click here to find out more about events happening on First Friday http://www.downtownknoxville.org/artwalk/
#shoplocal #supportsmallbusiness #makercity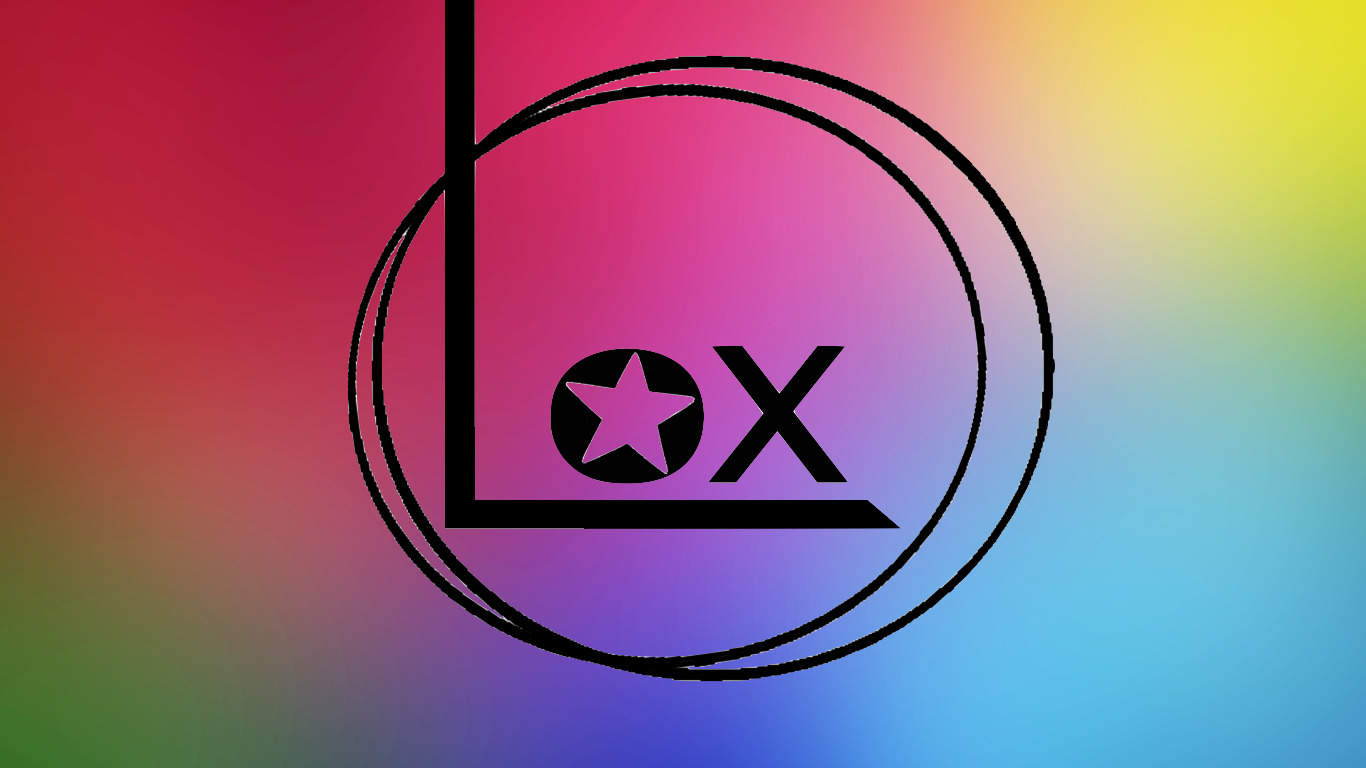 It's officially Pride Week in Downtown Knoxville & there is a lot to celebrate! Check out the website for more details www.knoxpride.com & be sure when you march by the salon in the Old City during the Pride Parade you say Hi & pick up some swag. We will be offering hair chalk, stickers, & rainbow makeup before the parade as well so be sure to swing by. We are located only half a block from where the parade starts on Jackson Ave in the Old City. Just a heads up that parking will be limited so please carpool, bike in, or arrive early. Here is a detailed map for parking & how to get around in the Old City if you are new to this area.  We are so excited to have this annual event in the heart of Downtown & we look forward to seeing each and every one of you for this amazing celebration of life!
We also welcome USA National Championship Cyclists to Knoxville June 21-24th. Last year was incredible & we look forward to seeing more of the events happening in & around downtown this weekend. Click here to find more information about the time trials, days of the event, & where best to watch the cyclists in Downtown Knoxville.   https://www.visitknoxville.com/usa-cycle-knox/ 
Don't forget we offer $5 off your haircut when you bike in for your appointment! #bikeknox #loxlovesbikes
A lot is happening in Knoxville this month & we are thrilled to be a part of it all! Stay tuned for updates on all the best of what Knoxville has to offer by Lox Salon.
It's Earth month & we are celebrating with a First Friday fundraiser for Keep Knoxville Beautiful this Friday from 5-8pm. Make your own bath & beauty products at 5pm, get an aromatherapy massage & learn the benefits of using essential oils, live music by a local band, & of course, local art for sale.  We will also have more info about how Lox is Green Circle certified & how you can help clean up the earth with donations of hair.  We hope you can stop by for this exciting event. All donations benefit Keep Knoxville Beautiful.